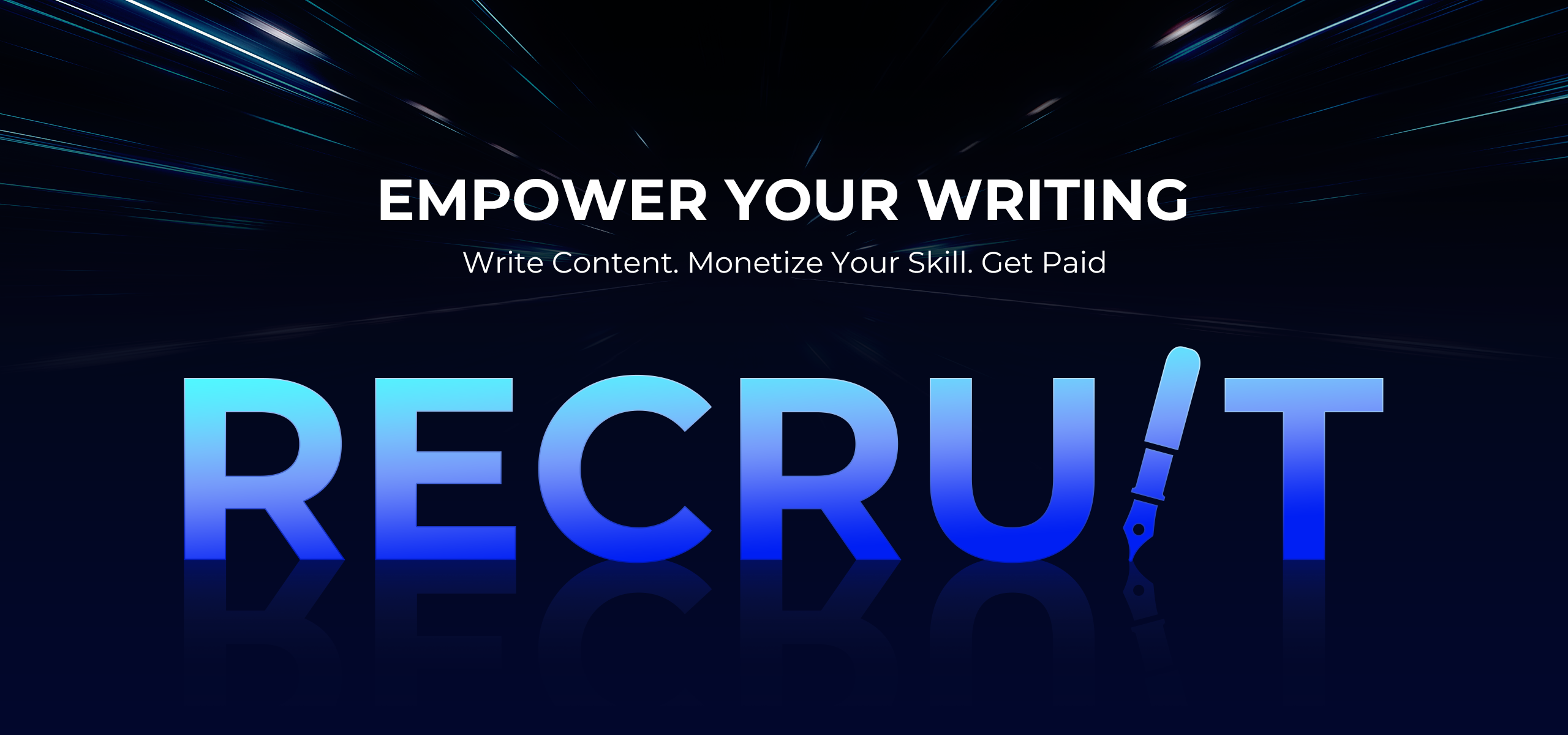 Are you looking for article writing websites so you can start earning money online? Perhaps you have wanted to try publishing some of your own articles online and don't know where to start. Don't worry! Here is the good news! We are currently accepting applications for articles related to 3D printers.
Who we are?
Creality, as an evangelist of 3D printing, is aim to bring benefits of technology to millions of families and we are continuously striving for creative function and excellent user experience.
Pay
Article fee's are negotiable and we are willing to pay for the right article and author. you'll be paid at a standard pay rate of US$0.10 per word.
What's in It for You?
● Working from anywhere. This position is fully freelance.
● Getting consistent work. We aim to publish at least 4 guest posts per month and you provide the content. And the projects are guaranteed to keep coming.
● Earning as much as you want. Many of our core writers earn up to US$5,000+ per month! As long as you're delivering quality content, who are we to slow you down?
● Becoming part of a larger community. Does freelancing sometimes feel like it's just you against the world? At Creality, you'll work with a team to ensure every project goes off without a hitch.
Desired skills and personality traits
● Strong writing abilities
● Editing abilities
● Receptive to feedback
● High attention to detail
● Eagerness to learn
Responsibilities
● Ensure that your content conforms to SEO best practices and is engaging, accurate, and follows project guidelines
● Make requested revisions as necessary
● Efficiently organize and track your projects to meet deadlines
Skills and Qualifications
● English fluency (and intimate familiarity with American English)
● 1 to 4+ years of experience writing content from your field(s) of expertise
● Knowledge of SEO in content creation and current SEO best practices
How to Get Started
Suggest a Topic
Step 1: Send us your best topic and outline for an article that you would like to write along with your fee expectation. Topics need to be unique and high impact. We also ask that you send us your current blog URL or a URL to published work so we can understand your writing style. We will tell you if the topic is of interest to us and if your sample meets our review criteria. Thereafter we will direct you on how to move forward.
Submit your Article
Step 2: After you have been invited to write for Creality, you may proceed to write your article and submit it for review. Articles need to be great! We won't publish simply mediocre or just okay guest posts. Each article must be well written, accurate, grammatically correct, and original content. See our guidelines below before you submit.
Get Paid
Step 3: After you submit your article, it will be reviewed by the team here.
After review you will receive one of 3 emails:
● Rejected – Poor quality.
● Requires minor changes
● Approved.
If approved, it will be set to publish either immediately or at a future date. Once set to publish, you will be paid via PayPal.
Start by taking a look at the articles we have on this site to understand the type of content we publish. You can do this by clicking here: https://www.creality.com/blogs/blog
You may then proceed by sending us your topic, outline, and published samples: brand@creality.com Please ensure the email subject is set to: 'Guest Post' Please do not send through articles, only send through your topic, outline, and published samples. Upon topic approval, we have a few requests and guidelines which can be found here.
Due to the very large number of applications we receive, there may be a delay in getting back to you. If you have not heard back from us within 7 working days, it means either that you have not been successful or we have reached our guest post quota for the month.
Writing Guidelines We have a few requests and guidelines with regards to article writing
● We Pay per word, don't have an upper word limit.
● All correspondence is to take place via email.
● Articles for approved topics are to be sent as the body of an email.
● No email attachments are allowed. We do this for security reasons. So please ensure that the content of the article is within the email.
● Articles are to be written in English.
● Ensure your article is proofread and grammatically correct.
● Images are not required. Our team will select an appropriate featured and/or content image. You may suggest an image if you feel passionate about anything that you would like to see alongside your post.
● Links must be affiliate free and link directly to the site referenced. Shortened URLs will be removed.
● No adult, racist, or derogatory content.
● A link to your blog and/or social sites can be provided at the end of the post if you wish.
● All submitted articles are your own work and have not been previously published elsewhere. Our plagiarism tools will tell us the truth so we will find out!
● No plagiarism. Reference original work where appropriate. Our plagiarism tools will tell us the truth so we will find out!
● Ensure you communicate using the email address through which you expect to be paid. We want to make sure it is really you who is getting paid.
● We will only accept articles for Topics that have been approved by us.
● Please ensure you pay your taxes as you are solely responsible for this.
● Authors fluent in English from all countries and backgrounds are welcome to apply.
● Upon publishing of your article, you agree not to publish it elsewhere.
● We agree to host your article indefinitely unless a valid takedown request is received for copyright and licensing-related offenses.
● These guidelines may change from time to time so please check back before applying.