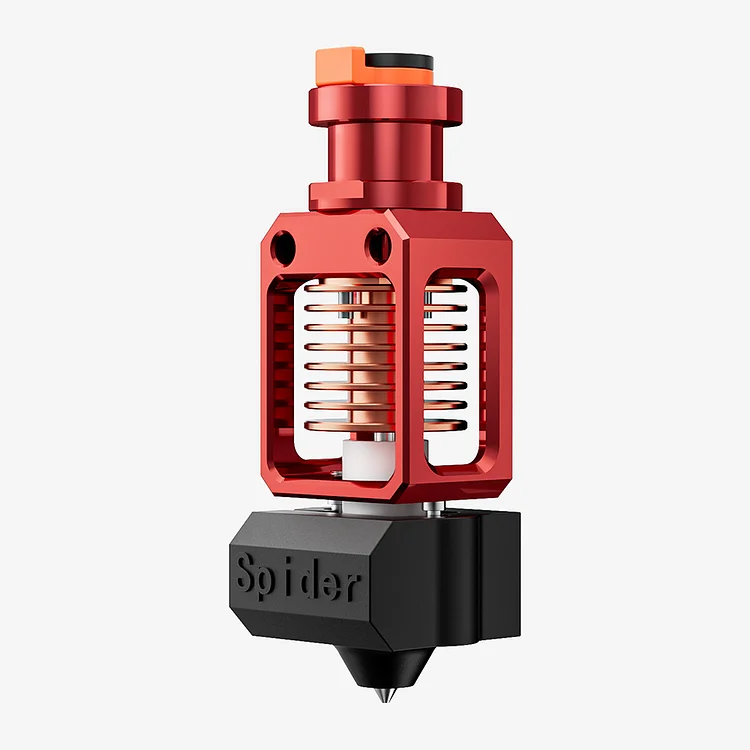 High Flow and Large Melting Zone for High-speed Printing
The overall melting zone is increased by 30% (The melting zone length is 27.3mm). Smooth printing even with 0.8mm nozzle.
Supports 300mm/s High-speed Printing
The high-temperature heat-resistant insulation sheet is added to maintain the temperature of the melting zone, supporting 300mm/s high-speed printing.
All-metal Design,High Temperature Resistance Up to 300 ℃
Support 300 ℃ printing and compatible with various filaments such as PLA, ABS, PETG, TPU, PP, PC, nylon, PEEK, PEI, etc.
Standardized Interface,No Modification Required
Small and exquisite external size with modular standard interface design, ready to use without modification.
Strength Upgrade,Longer Lifespan
The heat break and heat sink are perfect fit to avoid pressure between them, and the strength is upgraded to extend the life of the hotend.
Material Upgrade for Better Printing
The heat break is made of titanium and copper alloys which perfectly fit with each other, and 0.2mm thin wall thickness for excellent thermal insulation.
The heat block and nozzle are made of copper alloy, and roughness of Ra0.3 on the inner wall of the nozzle to improve print quality.
Structural Upgrade, Faster Heat Dissipation
The heat block adopts a split design to reduce heat transfer and improve heat dissipation efficiency.
Compatible with Creality Ender-3 Pro/Ender-3/Ender-3 V2/Ender-5/Ender-5 Pro/Ender-5 Plus Ender-3s/Ender-6/Ender-4/Ender-3 Max/Ender-2 Pro/Ender-2/CR-10S CR-10/CR-10 S5/CR-10 S4/CR-10Mini/CR-20/CR-20 Pro