SYTTest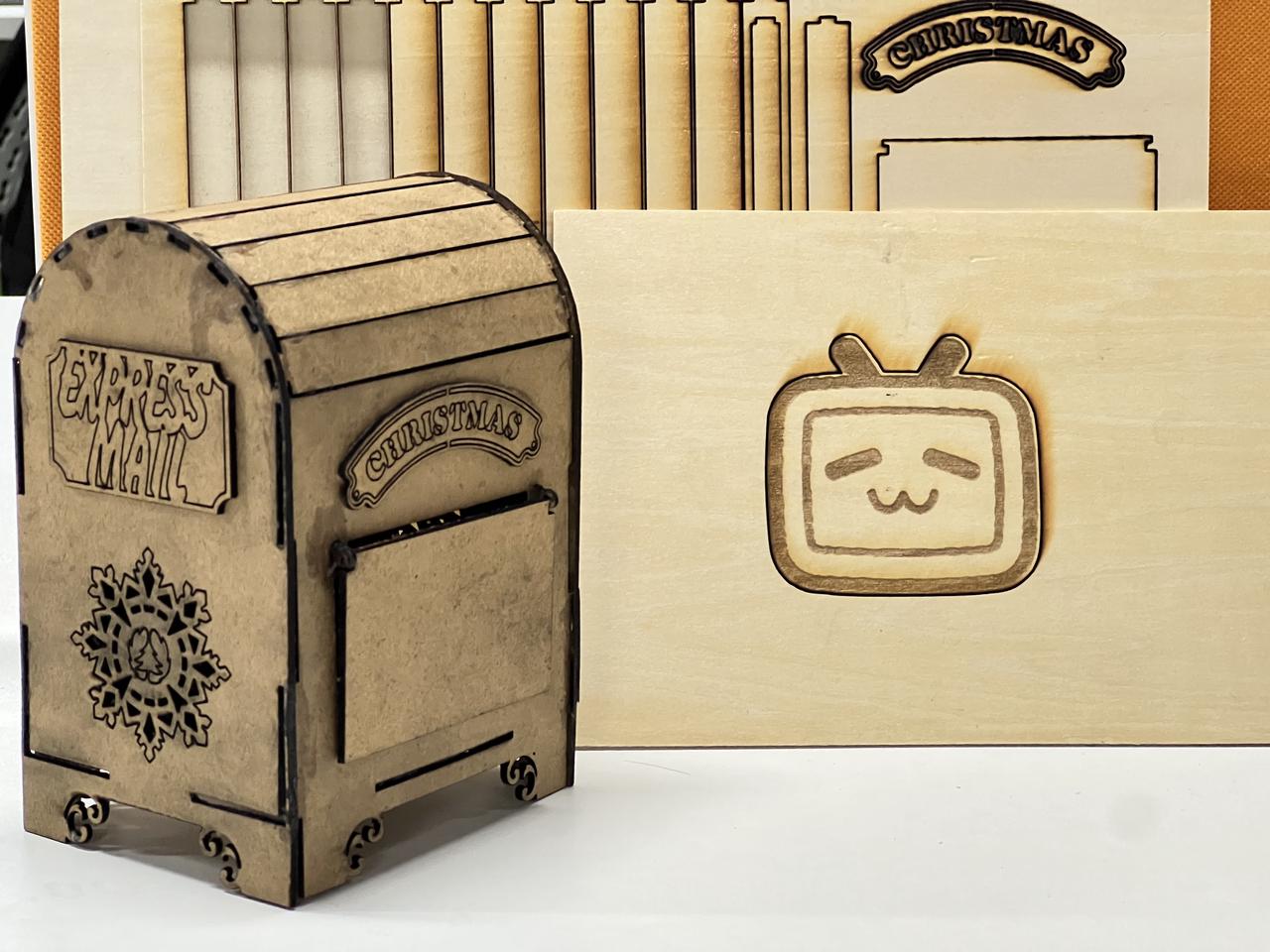 Basic Information
| | |
| --- | --- |
| Software | xTool Creative Space |
| Software | xTool Creative Space |
| Software | xTool Creative Space |
Step1
I'm going to make a little gadget for Christmas!
Today I downloaded the design from ameede.com. It's a Christmas cabin. And then I started processing and assembling. Here's a breakdown as to how I made this Christmas cabin.
I've attached the design file that you can download and decompress; you can also obtain it from ameede.com. It should be noted that the size of this picture is large; you may process the parts based on the machine and material size.
Step2
| | |
| --- | --- |
| Process Method | Laser Cut |
| Process Method | Laser Cut |
| Process Method | Laser Cut |
As shown in the image below, I divided the processing into two portions, and I adjusted the drawing's position to save material.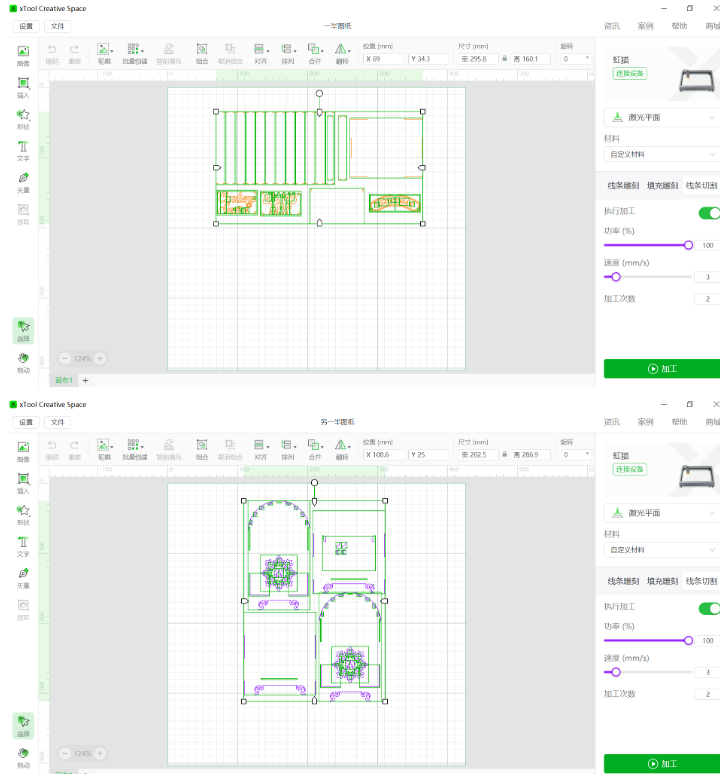 Step3
You will get the following components after processing; I took a family portrait of them, lol. By the way, the material I used is fiberboard, but other materials should be OK as well. Please do not to use overly thick material, since this will make processing and assembly more difficult.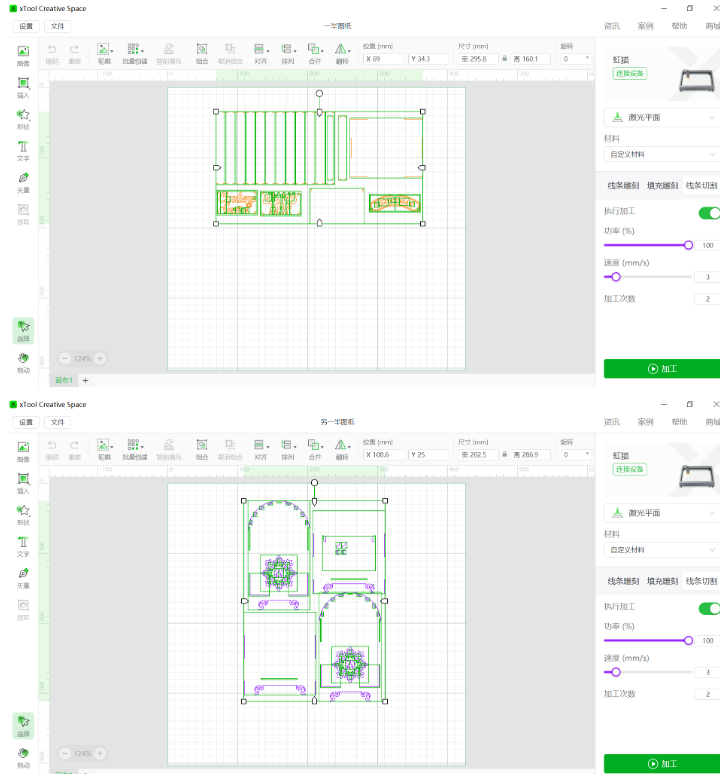 🎄🎄🎄🎄🎄🎄🎄🎄
Lastly, I want to wish everyone a Merry Christmas and hope you get a lot of gifts and tasty food. o(* ̄▽ ̄*)ブ