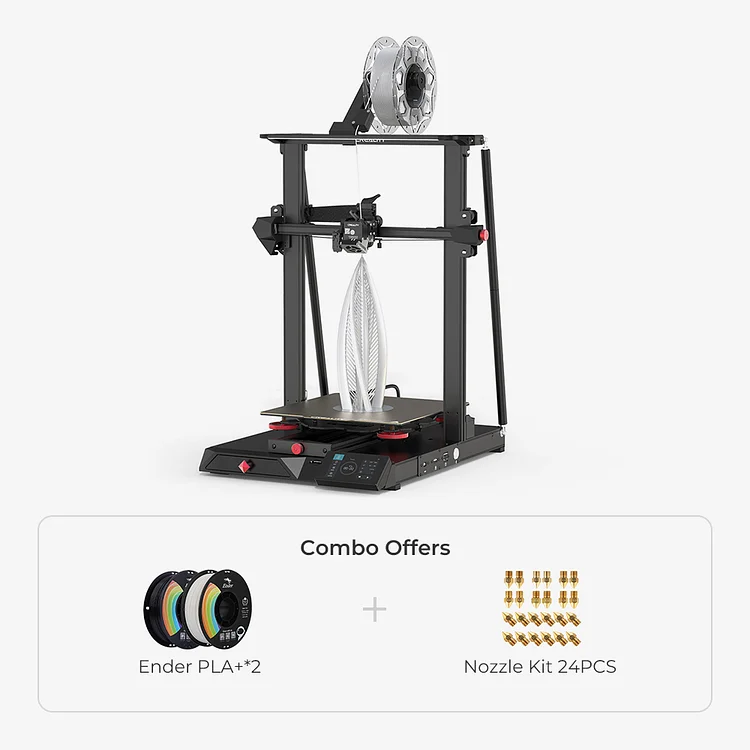 Take a Closer Look
Testimonials from Experts
The CR-10 Smart Pro, however, seems to have overcome its older sibling's shortcomings, with a dual leveling mode (read: manual and automatic) amongst a plethora of other features. A high-temperature hotend, Wi-Fi connectivity, remote control and cloud accessibility, and an HD camera for overviewing the whole shebang from potentially the other part of the world makes the CR-10 Smart Pro look hella smart.
www.all3dp.com
With that said, the CR-10 Smart Pro performed really well during my review period and It delivered excellent results. I didn't have any failure and I couldn't find anything wrong with it after more than 10 days of printing. The CR-10 Smart Pro is the printer the first Smart should have been. It's nice that Creality upgraded that printer and made it better.
www.3dprintbeginner.com
Smart and professional: these are the claims of the Creality CR-10 Smart Pro. The 3D printer can be controlled via app from a smartphone and monitored via a camera. The Creality CR-10 Smart Pro is suitable for advanced and professional users, but also for beginners who directly need a large print volume and are looking for high quality 3D prints with an uncomplicated operation and low error rate.
www.the3dprinterbee.com
Honestly, 3D printing never sounded so easy. The new Creality CR-10 SMART PRO is a true winner and it definitely deserves to be called smart. You can practically print from your couch via your mobile phone. You just need to download the Creality Cloud APP, choose the STL file you would like to print, download CURA 3d slicer, check the settings and let the PROs do its magic.
www.azurefilm.com