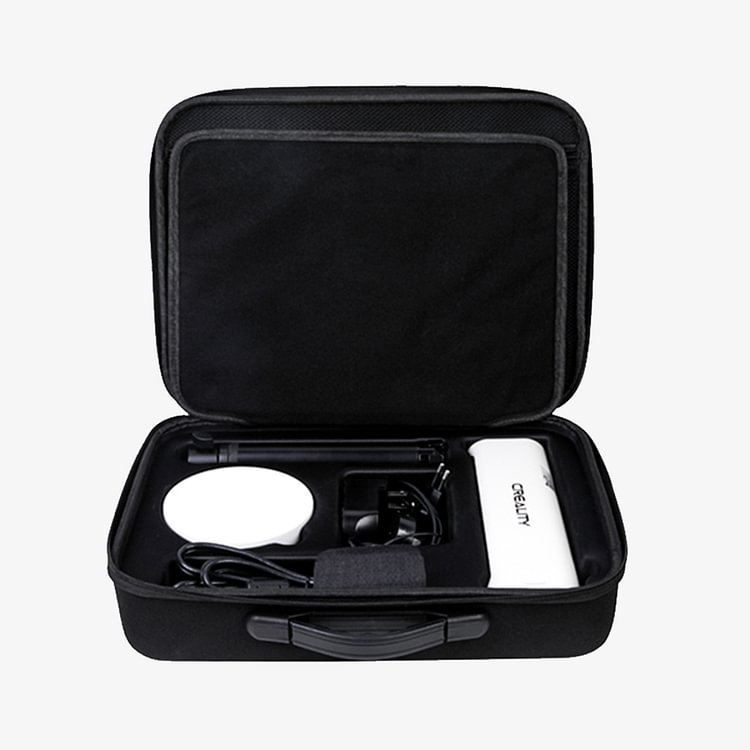 Take a Close Look
CR-Scan 01
Single Frame Scan Range: 536*378 mm
Spatial Resolution: 0.5 mm
Scanning Distance: 400mm-900mm
Scanning Range (Handheld): 0.3m-2m
Scanning Range (Turntable): 0.3m-0.5m
Operating Temperature: 0-40℃
Compatible System: WIN 10 64BIT / Mac OS
Minimum Computer Configuration Requirements: 8G RAM above and 2G graphics card memory above
FAQ
The accuracy is the same as long as it is within the scanning range of 400-900mm.
Yes, this scanner can scan body parts such as hands, legs, waist, etc… It can also scan the whole body.
No, our scanner comes with a ring of 8 flashing LED lights.
Our CR Studio can export models into STL and OBJ(with color) formats. It can then be imported into various 3d modeling software for secondary model processing.