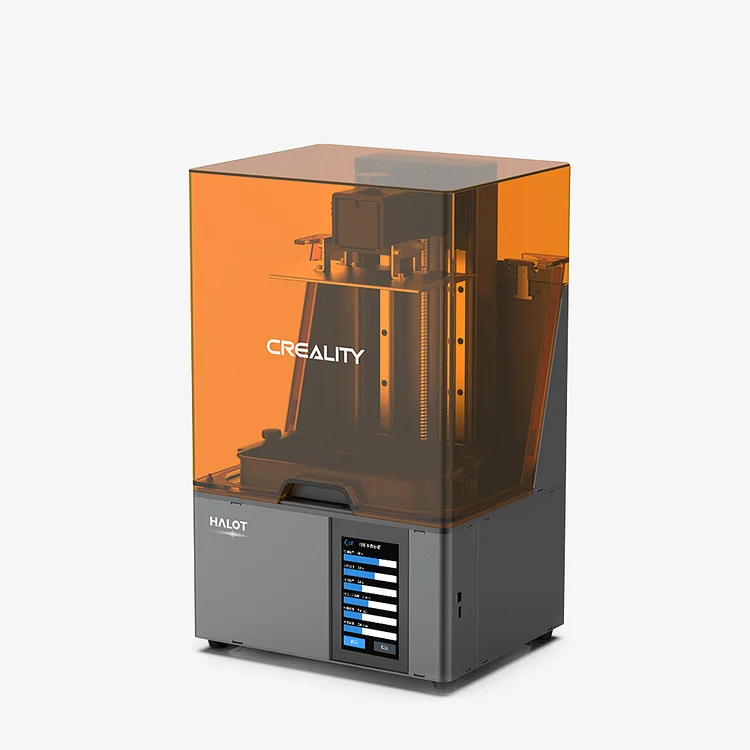 Take a Closer Look
HALOT SKY 3D Printer
Machine size: 340*292*552mm
Printing speed: 1-4s/layer
Layer thickness: 0.01-0.2mm
LCD resolution: 3840*2400
Light Source Type:Integral Light Source(wavelength 405nm)
Support language: Support 12 languages, give priority to Chinese and English
Package Size:450*390*705mm
Rated Voltage:100-240Va.c 50/60Hz
FAQ
Yes,it works right out of the box with minimal set-up.super simple for a beginner
No need , this resin printer is an all-in-one machine
You just need to cover the protective cover. The red cover can isolate the UV light and protect you.
If you want to clean the plate, you can reserve a layer of resin just to completely cover the bottom, and then start the cleaning function, the plate will be cleaned perfectly.
Yes, Both ordinary rigid photosensitive resin and standard resin can be used, as well as water-washable resin
The Halot one does NOT have curing capabilities. You can sun cure or do like I did and buy a separate curing unit.