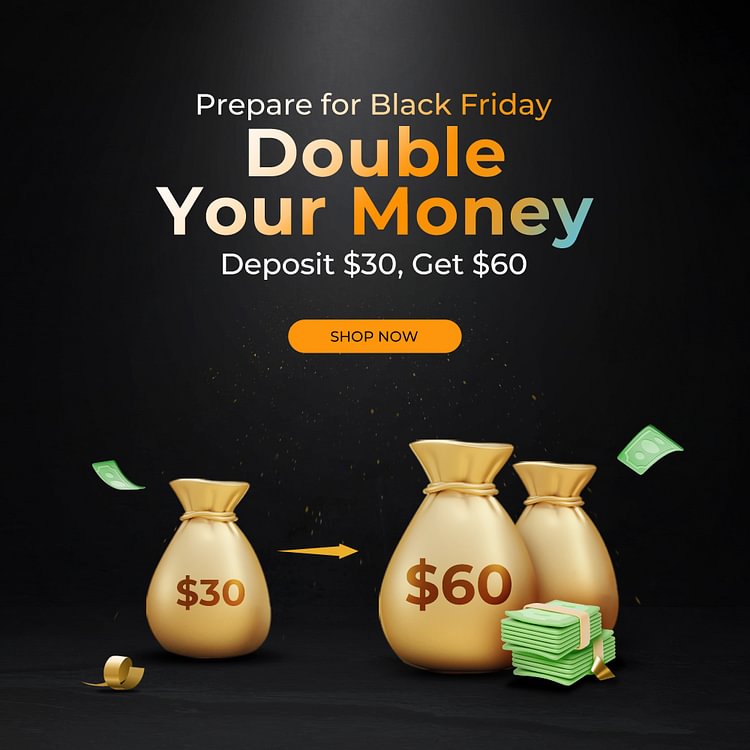 Deposit Money Usage Note
How it works?
You place an order with us for $30, and we'll offer you a unique discount code worth another $60 off your total. To take advantage of our Black Friday sale on printers, you may use this coupon to save an additional $60 off the already discounted price.

When will I get the coupon code?
We will send you the exclusive code before November 19 so you can use the code when the Black Friday sale starts on 19th Nov.

What product can be purchased with this coupon code?
Apply to: Scanners/ Engravers/CR-5 Pro/CR-5 Pro H/ Ender-3 S1 Series/ Ender-6/CR-10 Max/ CR-6 SE/ Halot One/ CR-30/CR-10 Smart Pro/ Ender-3 V2 Neo/Ender-3 Max Neo

When will the coupon expires?
The coupon code expires on Nov.30 23:59:59 GMT+8

Can I use more than one coupon in an order?
At the checkout, only one discount coupon may be used. Please make numerous purchases if you receive multiple discount coupons.

One deposit money can be made using one account. After a successful purchase, the deposit can be doubled. That implies that even if you place two of them, the total won't increase to 120.

Orders placed using this promo code would be eligible for the Black Friday cash back promotion. Please see the specific guidelines for the Black Friday sale campaign for additional information.

Creality store reserves all the rights to the final explanation.