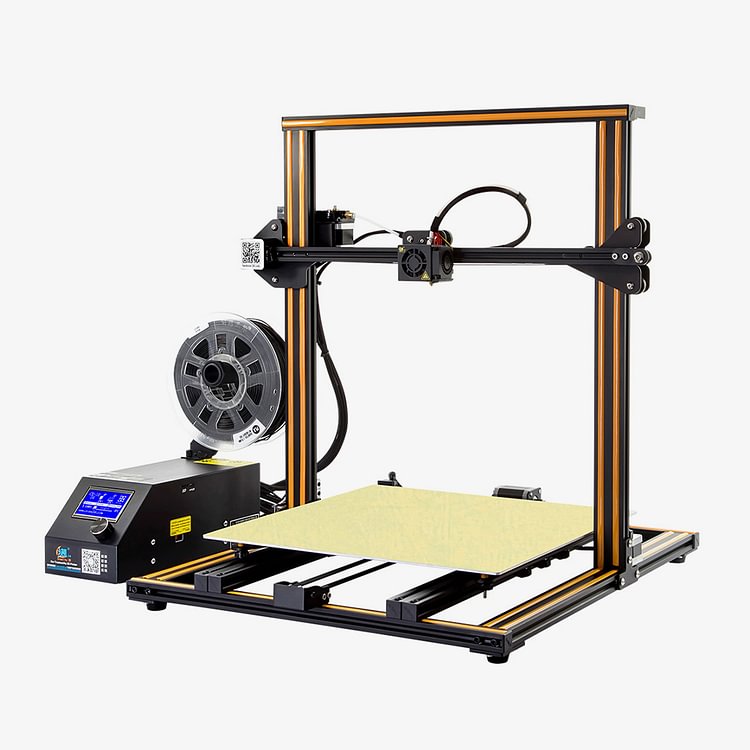 Take a Closer Look
FAQ
If you are heating to 60-70c which is normal for pla, it should take between 20-30 minutes. It's a large surface to heat, and could take much longer to reach higher temperatures, like the ones you would use for abs.
100 degrees C but I wouldn't recommend anything above 80 for high temp materials. Make sure you buy a mirror and scuff it up with 250 grit sandpaper well in a circular motion. Replace the glass that comes with the CR10 with that mirror (Lowe's cuts them custom). Use a light/ medium spray of hairspray to achieve a tack on the surface of the mirror. Most prints will stick perfect if leveled properly at all 4 corners and the center twice to verify. ABS bed temps: 80-100C, PLA: 40C, PETG: 60-70 sometimes 80C.
The teeth on the gear have probably become gummed up with filament and you may also have a partial clog in the nozzle. Try and manual push some filament through the print nozzle at a high temp, (250 or so if PLA, not sure ABS). Also, clean or replace the gear on the extruder assembly.