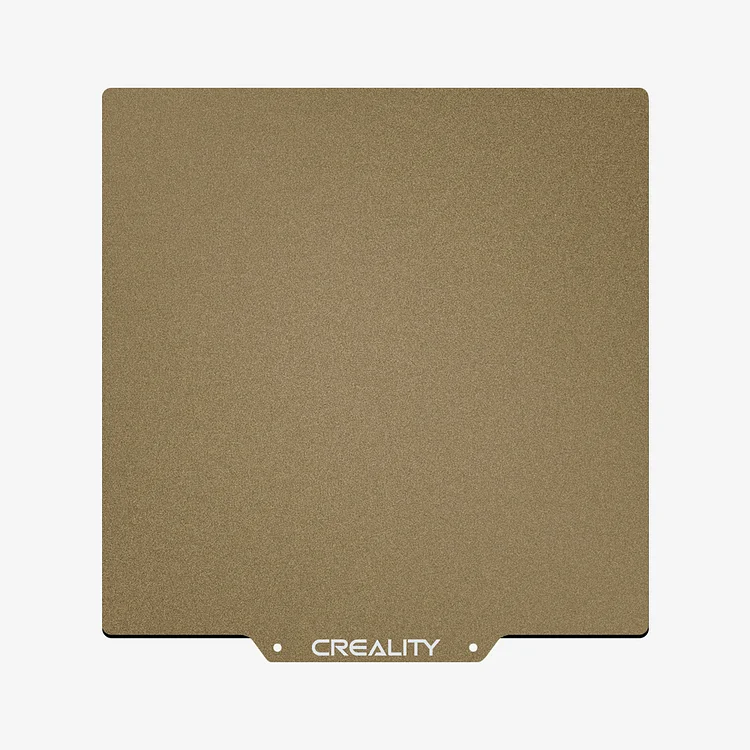 Two Sided Printing, The Power of Syngery
The PEI plate has two different print surfaces to meet different printing needs.
Smooth surface for better cosmetic effect and texture surface for better adhesion helps against warping.
Thin and Light, More Stable Molding
The high-strength spring steel plate is selected to reduce the inertia of the platform movement during printing and help the 3D printer run smoothly.
Excellent Flatness, Easy Model Removal
The spring steel plate not only has high flatness but also has good elasticity, it is not deformed after repeated bending, and easy to remove the printed model.
Strong Magnetic Force, Not Easy to Dislocate
Use the strong magnetic stickers, which can maintain high magnetic properties under high temperature to ensure printing stability.