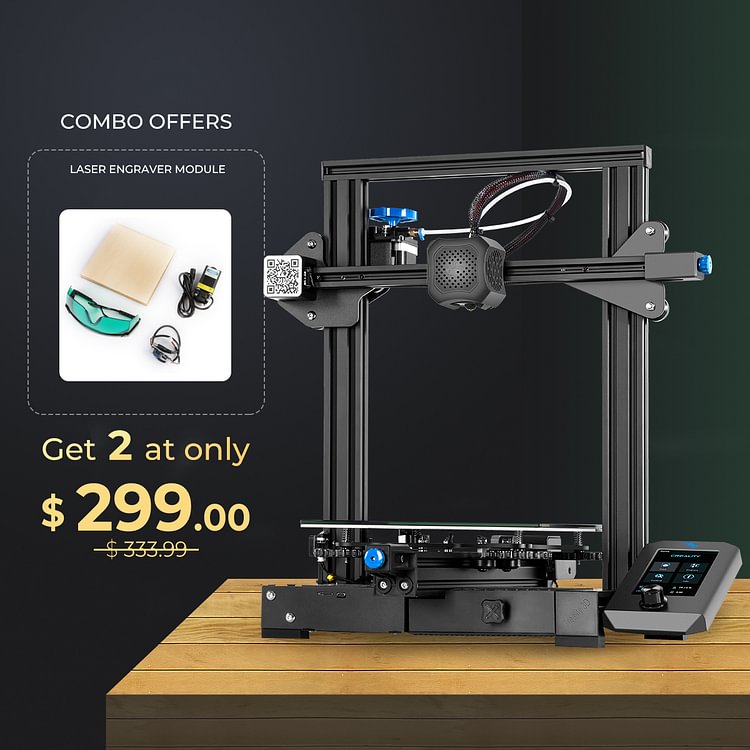 Take a Closer Look
Ender-3 V2 3D Printer
Modeling Technology: FDM(Fused Deposition Modeling)
Printing Size: 220x220x250mm
Working Mode: Online or SD card offline
Supported OS: MAC/WindowsXP/7/8/10
Filament Diameter: 1.75mm
Slicing Software: Simplify3d/Cura
Machine Size : 475x470x620mm
Power Supply: Input AC 115V/230V; Output DC 24V 270W
Layer Thickness: 0.1-0.4mm
Hotbed Temperature: ≤100°
FAQ
Generally ranging from 10 to 30 minutes, it takes less time to get familiar.
The consumable rack is fixed above the gantry rack, put the consumable rack vertically on it, and it can be used after the screws are locked.
Tighten the eccentric nut on the back plate of the spray head kit, after debugging, it can slide left and right, if it is tight, it will be stuck, if loose, it will shake.
Adjust the eccentric nut at the V wheel of the hot bed, if it is too loose, it will shake, if it is too tight, it will stagnate.
After the screw is installed, the screw nut needs to be adjusted to make the axis of the up and down movements consistent to maintain smooth movement.