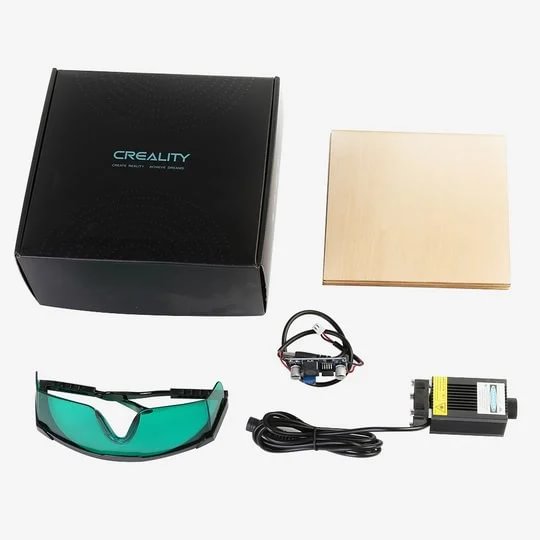 Product Description
1. Precise Spotlight
405nm blue-violet light spot, bright and clear light,precise spotlight

2. Low Power Consumption,Stable Performance and Long Service Life

3. Adjustale Focus
Adjust the focus according to working distance and modulate appropriate spot size.

4. Easy Installation
Small size,magnetic suction installation and disassembly,safe and fast.

5. Multi-material Support
Engravable material: wood, bamboo, leather goods, paper, etc

Warning:
- A Laser is capable of damaging your eyesight, skin, and other people.
- Eye protection is needed when you work with the laser kit.
- The magnets on the laser head are very strong but brittle.
- Laser engraving/cutting can cause smoke, depending on the workpiece, it is necessary to place your machine in a well-ventilated environment.