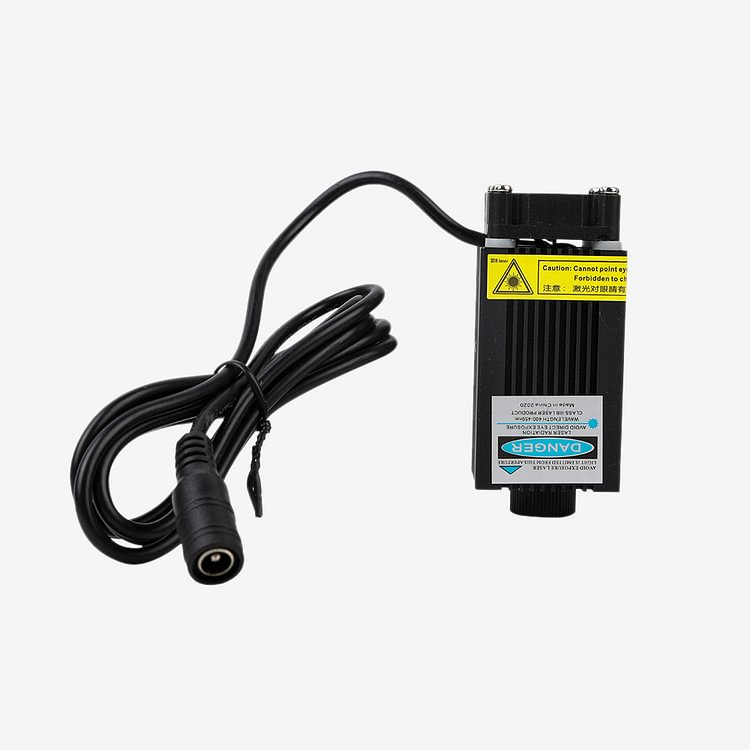 Component Display
*Choose laser buck module with wire(24V) or laser transfer wire(12V) , laser head will be packaged accordingly.
Laser spot
Laser engraving meets your artistic dream.
Engravable material: wood, bamboo, some leather goods, paper, etc.
Genuine Laser Diode
As the core component of the laser module, it adopts the genuine laser diode with small size, bright and clear light, large angle of light extraction and high straightness.
Clear and Bright Light Spot
Due to the efficient transmissivity optical system, the optical lens has clear light spots little light diverges, good collimation and even brightness.
Adjustable Focus
Rotate the head of the laser module, adjust the focus according to the working distance and modulate the appropriate spot size
Low Power Consumption and Good Heat Dissipation
Three heat dissipation designs have good heat dissipation low power consumption, high power output stable performance and long service life.
Warning
- A Laser is capable of damaging your eyesight, skin, and other people.
- Eye protection is needed when you work with the laser kit.
- The magnets on the laser head are very strong but brittle.
- Laser engraving/cutting can cause smoke, depending on the workpiece, it is necessary to place your machine in a well-ventilated environment.