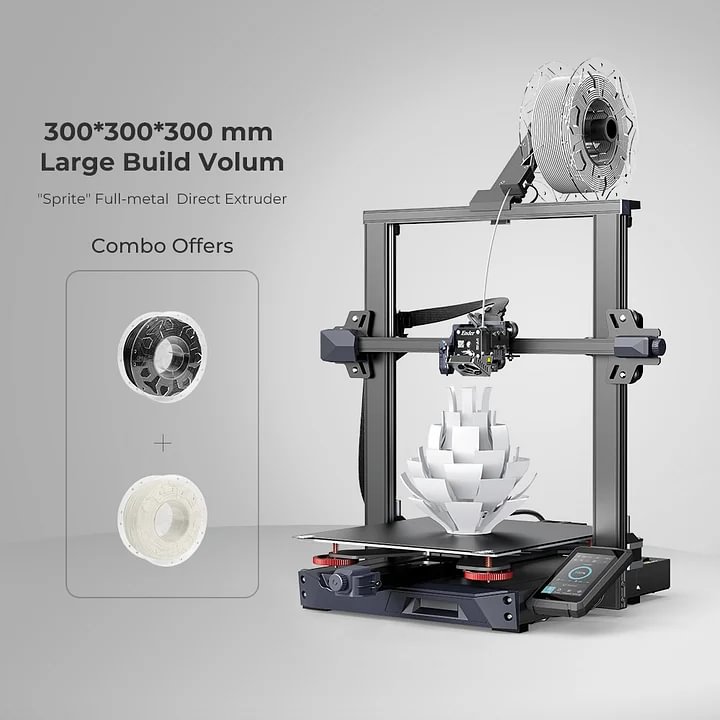 Take a Closer Look
FAQ
The printer is 96% preinstalled. Therefore, the assembly takes only 5 to 20 minutes.
It is stuck on the gantry.
Tighten the eccentric nut on the back panel of the nozzle kit. After debugging, it can slide left and right. If it is tight, it will freeze, and if it is loose, it will shake.
Adjust the eccentric nut at the V wheel of the hot bed. If it is too loose, it will shake, and if it is too tight, it will freeze.
It is necessary to adjust the screw nut after installing of the screw rod, so that the axis of the up and down movement is consistent, to maintain smooth movement.
No installation is required by default. When the auto-leveling CR-Touch fails, the Z-axis limit switch needs to be installed, and manual leveling is needed.
It is a single nozzle structure and does not support two-color printing.
It supports offline printing and online printing, and offline printing is generally recommended.
The nozzle and hot bed are automatically cooled after printing. If you don't need to continue printing the model, you can turn off the machine.