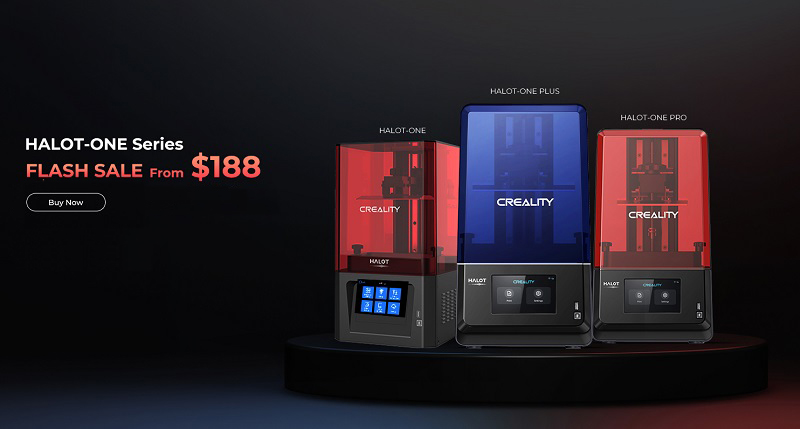 As a pioneer of intelligent resin 3D printing, Creality resin 3D printers are energized by the self-developed integral light source technology. With a powerful chip and intelligent operation system, Creality's resin 3D printers can continuously optimize the performance of slicing, printing, monitoring, purifying, and feeding, ensuring the visualized and controllable printing process.
Creality has HALOT-ONE series for creators and gamers, HALOT-RAY series for industry-quality benchmarks and HALOT-SKY series for shaping new industry standards. The annual sales of the resin 3D printer series has exceeded 10,000 units and Creality will continue to explore more possibilities for users.
HALOT ONE Series
Smart Printer, Large and Precise
Primary entry users + FDM upgrade users+ Basic consumer market
| | | |
| --- | --- | --- |
| 2K 5.96-inch HALOT ONE | 3K 7.04-inch HALOT ONE PRO | 4K 7.9-inch HALOT ONE PLUS |
| Launch Time:2021/6 | Launch Time:2022/4 | Launch Time:2022/4 |
| | | |
HALOT ONE Series Parameter Comparison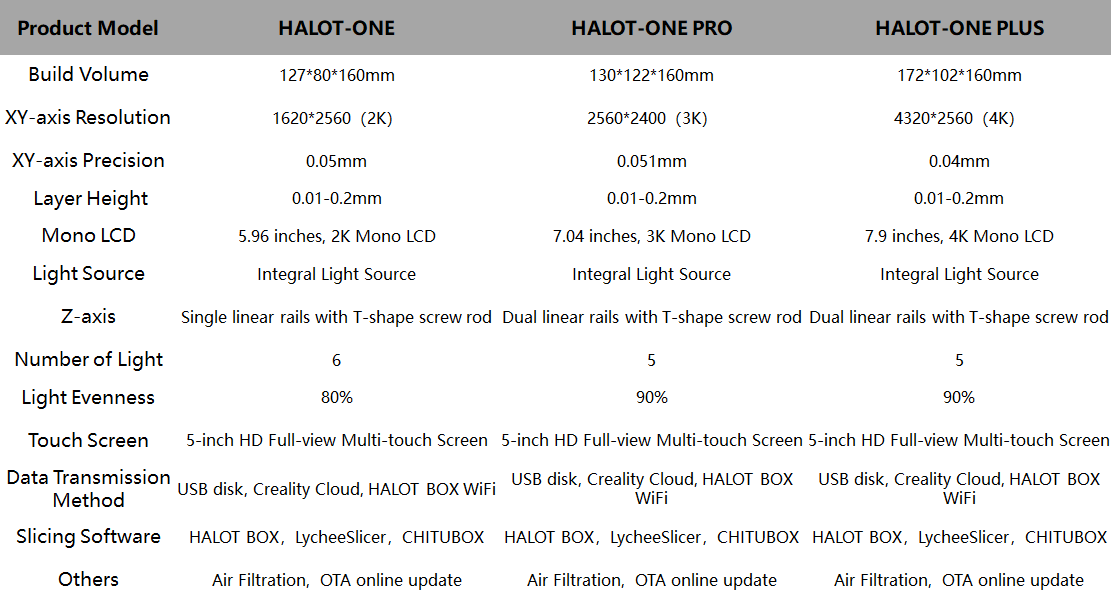 Applications
1. Games & Anime

Restore details of the character's facial expression, skin, and clothing in 0.01-0.3-0.7mm. It improves the printing accuracy and speed and lowers power consumption.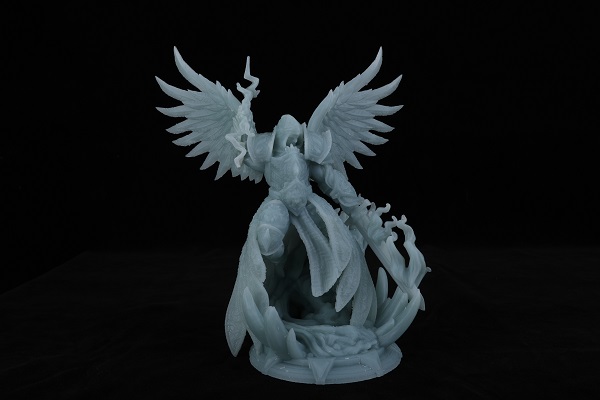 (Source by Erdrydion)
2. Jewelry
Ensuring the quality of 0.1-0.3mm fine support printing. Products of complex structures do not deform. Furthermore, it's easy to disassemble, clean, and cure, improving the printing accuracy and speed, and lowering power consumption.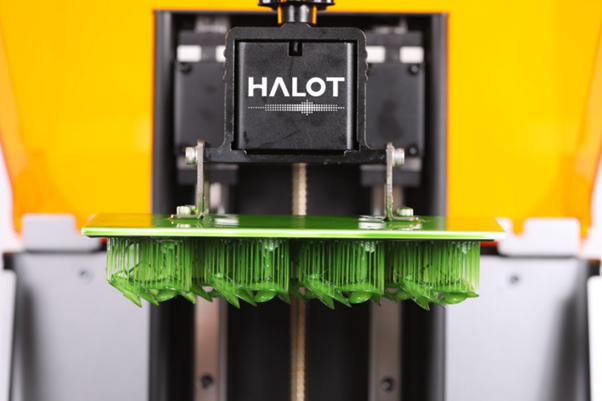 3. Dentistry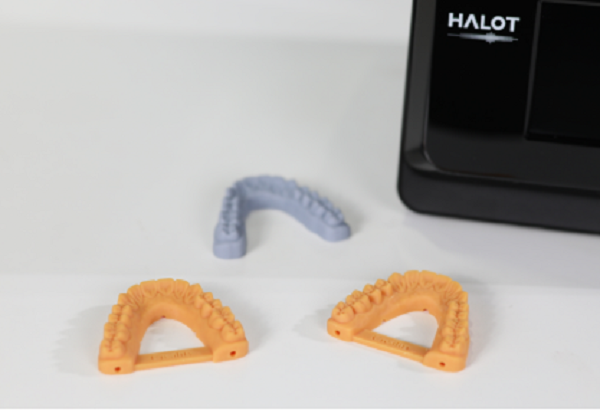 Reviews
1.

The Halot One Plus is a very good resin printer overall. In my testing, it performed reliably and delivered high-quality prints without fuss.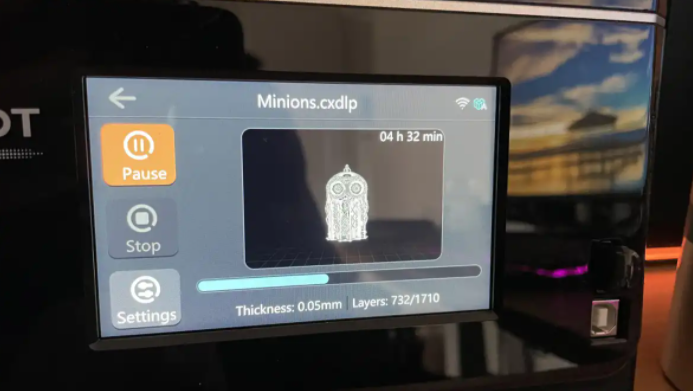 https://www.techadvisor.com/article/794187/creality-halot-one-plus-review.html
2.

The Creality Halot One Plus 3D resin printer is a definite step up from my older FDM printer. It produces incredibly smooth and detailed prints and the WiFi capability is super convenient.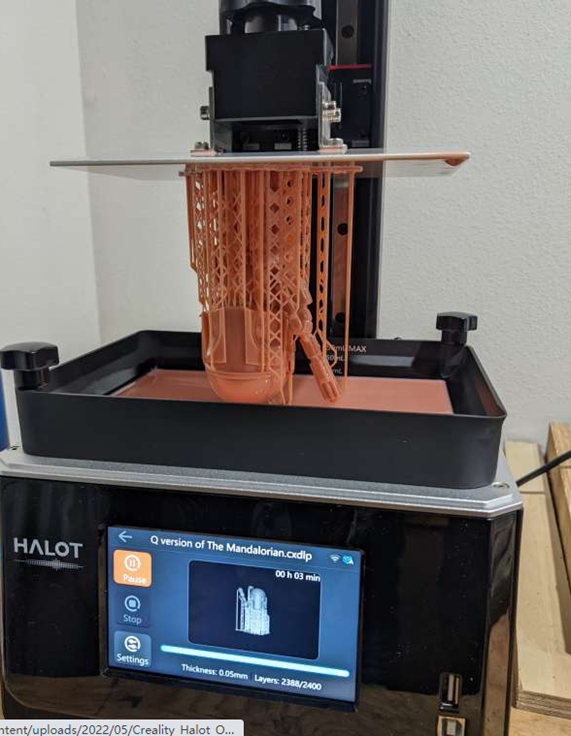 https://the-gadgeteer.com/2022/06/03/creality-halot-one-plus-3d-resin-printer-review-wifi-is-the-way/
3.

The Creality Halot One Plus is a decent resin printer, which performs well during operation. It's capable of producing quality prints with detailed surface quality without too much work.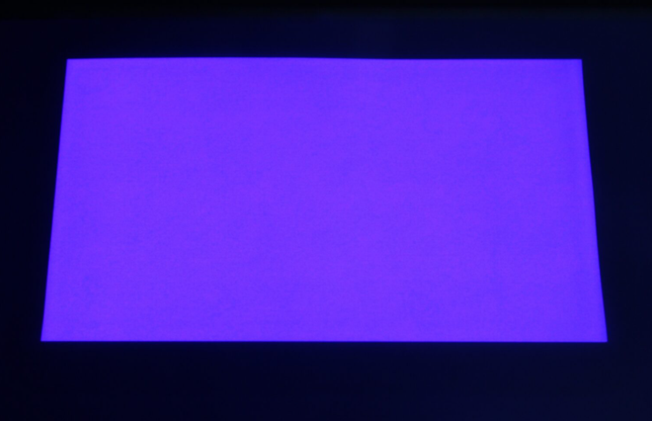 https://3dprintbeginner.com/creality-halot-one-plus-review/
4.

If you're looking for a high-quality resin 3D printer, the Halot One Plus is definitely worth considering. It offers the best print quality in its price range and is easy to use with great features that make 3D printing more convenient. Whether you're just getting started with 3D printing or you're an experienced user, the Halot One Plus is a great choice.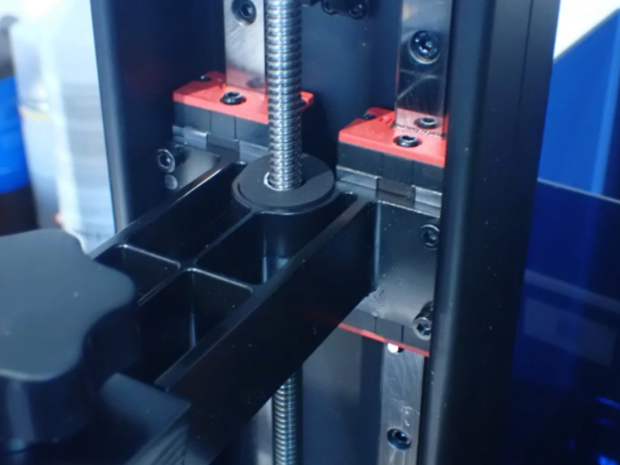 https://the3dprinterbee.com/halot-one-plus-review/
5.

Creality HALOT-ONE resin printer is a great pick for ultra precise hobby 3D printing.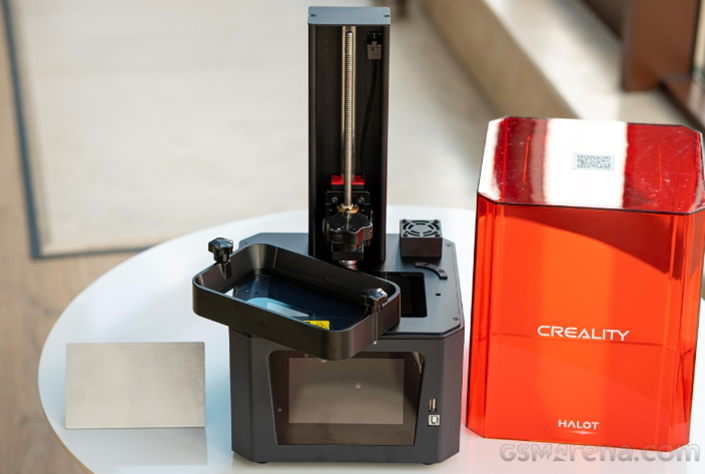 https://www.gsmarena.com/creality_halotone_resin_printer_is_a_great_pick_for_ultra_precise_hobby_3d_printing_indepth_review-news-50015.php
6.

Creality's Halot-One Plus and Halot-One Pro improve upon traditional 3D resin printers in almost every way. From producing the smallest details like micropores to the incredible surface evenness, Halot-One series is perfect for 3D printing enthusiasts.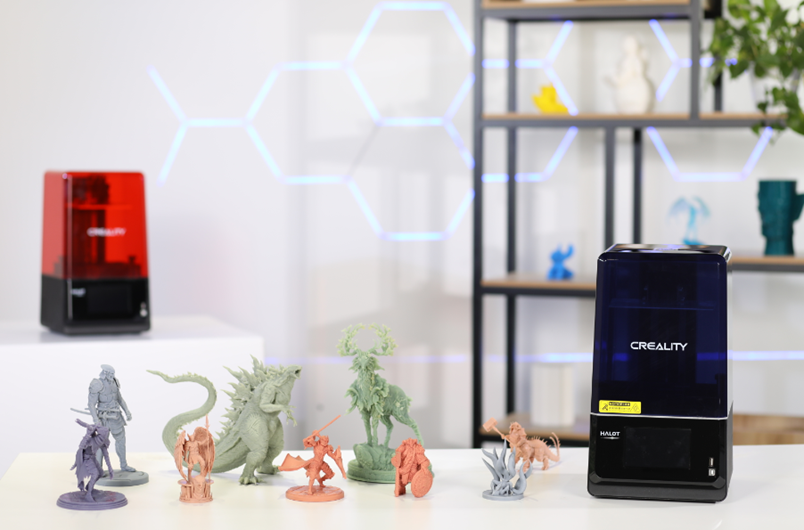 https://www.makeuseof.com/creality-halot-one-resin-printer/
Awards

3dprinting.com-Desktop 3D Printers Recommended Brand.
Now, check out all our resin 3d printers and shop the best largest resin printers for you! Flash sale from $188.