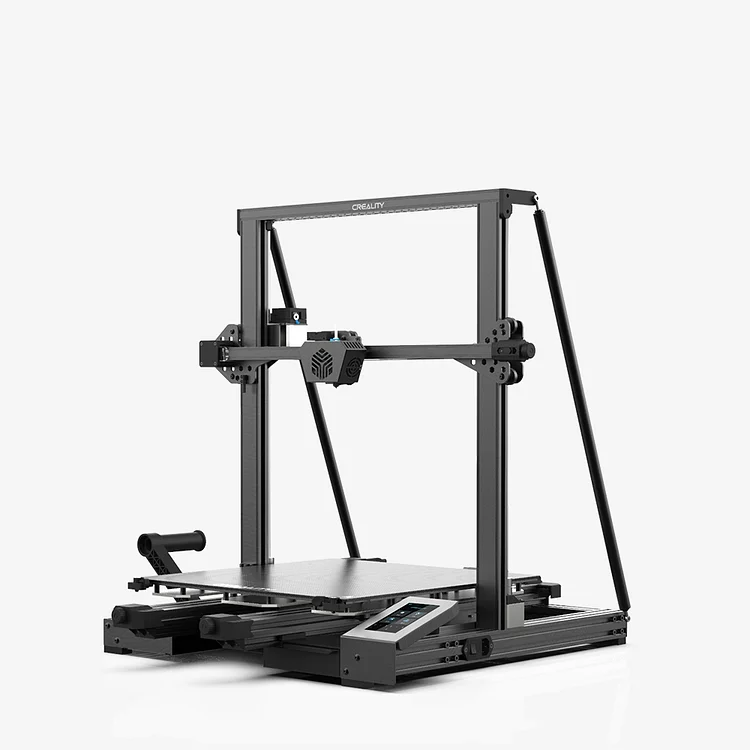 Take a Closer Look
CR-6 Max 3D Printer
Modeling Technology: FDM(Fused Deposition Modeling)
Machine size : 725x640x691mm
Motherboard: Silent motherboard
Nominal Voltage: 100v-240v
Layer Thickness: 0.1-0.4mm
Nozzle Temperature: ≤260℃
Nozzle Diameter: 0.4mm as standard
FAQ
1. Heat the spray head to 230 degrees Celsius and keep the same temperature to remove the spray head kit; and then remove the heating block and throat separately. After removing, the spray head can heat to the lower temperature.
2. Prepare a bottle of red glue (available from Taobao), apply the red glue to the thread of the throat, let it rest for 1 minute, then reinstall the throat and heating block, and then install the nozzle kit back to the original Bit;
3. If there is still the same issue, please contact the after-sales customer service.
1. Please check whether the temperature display on the display is normal room temperature without giving the heating command. If it is not, it is likely to be a thermal problem, just replace with a new one;
2. Measure whether the output voltage of the hot bed port of the main board is 24V under heating. If there is no voltage, it is a main board problem and need to be replaced with a new main board. Otherwise, it is likely to be a problem with the hot bed board itself and need to be replaced.
Generally, it can be assembled in 5-10 minutes.
Please heat the nozzle to 200 degrees Celsius at first; then use cutting pliers to cut and straighten the front end of the filament at a 45-degree angle; and then open the extrusion clamp, pass the filament into the extruder kit along the cut-off detection aperture;until the filaments flow out from the machine nozzle.
The machine has the function of continuous power off, it can continue printing when the power is restored normally.
But the connection effect may not be very good, there is a certain chance that it will fail.