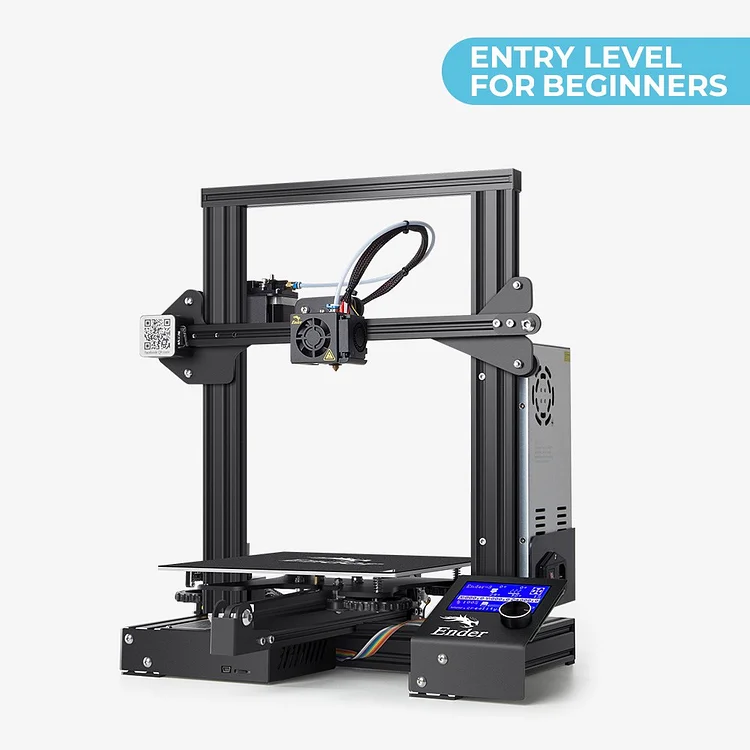 Take a Closer Look
Ender-3 3D Printer
Modeling Technology: FDM(Fused Deposition Modeling)
Printing Size: 220x220x250mm
Filament: 1.75mm PLA, TPU, ABS
Working Mode: Online or SD offline
File Format: STL,OBJ,G-code
Layer Thickness: 0.1-0.4mm
Printing Accuracy: ±0.1mm
FAQ
It is very straightforward, but the downloadable PDF instructions leave a lot to be desired. I highly recommend using the top-rated "how to build" video, along with the PDF. Here is a link to that video:

https://www.youtube.com/watch?v=me8Qrwh907Q

The video contains a huge number of hints which, having now completed my first 3D print, which was 100% successful, I can now fully appreciate. The video helps you get everything square, and makes sure that many minor adjustments which were not done perfectly at the factory, are tweaked just right.
Printer size is 220*220*250