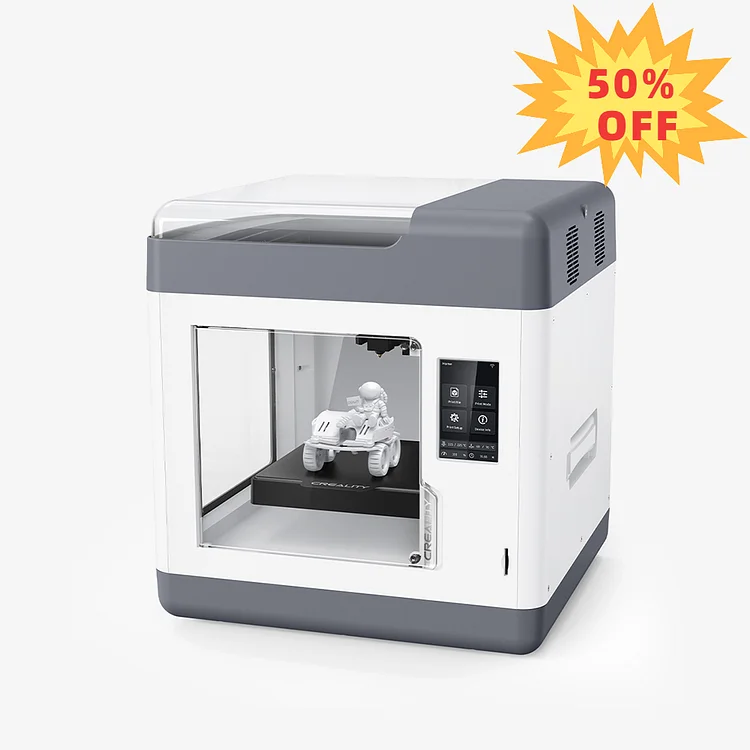 Models printed by editors
Take a Closer Look
Testimonials from Experts
The Sermoon V1 can connect to the Creality Cloud App via Wi-Fi, enabling users to control their builds remotely. The app can also be used to find, slice, and share 3D models with just a single click, streamlining the print preparation workflow for novices.
www.3dprintingindustry.com
I like the Creality Sermoon V1 Pro design. It is quite a presentable printer, and it will easily fit in any environment, especially in a school or in an office, where Creality targets this machine.
www.3dprintbeginner.com
the Sermoon V1 looks way cooler and has the feel of a polished appliance, not some hair-pulling weekend workshop project. It arrives ready to make your 3D-model aspirations a reality, without all the usual 3D-printing hassles.
www.yahoo.com
The Sermoon V1 Pro might have an odd name, but it's one of the most user friendly 3D printers you can buy. It has a touchscreen, a built-in camera and can pause printing if someone opens the door.
www.techadvisor.com