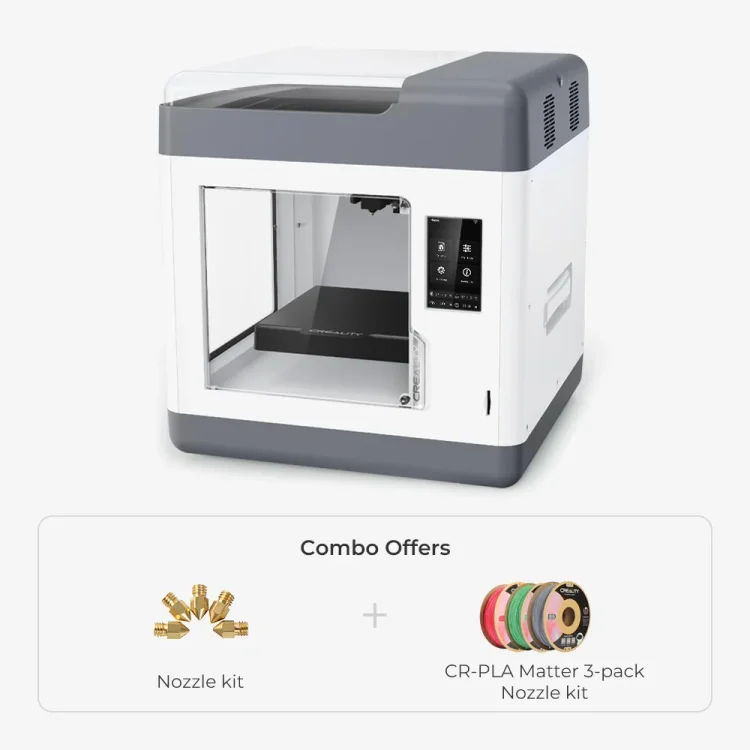 Take a Closer Look
Unboxing & Hands-on Video
Testimonials from Experts
From a hardware perspective, I really like the Sermoon V1 Pro. It's sleek, friendly-looking, enclosed, and safe. It doesn't look like it's cobbled together from other 3D printed parts, as most printers tend to nowadays. Top marks there.
www.makeuseof.com
It also eliminates the use of styrofoam and instead uses sturdy cardboard inserts to lock the printer into the package. This creates much less waste and is much more environmentally friendly than the plastic and styrofoam avalanches of some other 3D printers!
www.the3dprinterbee.com
It is also designed to be very user-friendly, especially for those with no prior experience to 3D printing. The sprite direct extruder makes for easier precision printing, while the clear enclosed design keeps it sleek and kid friendly.
www.ibtimes.com
The built-in camera inside the Creality Sermoon V1 Pro 3D printer enables you to have a live view of what's happening with the printer from anywhere in the world. That's a really cool feature. You can also use the app to pause or even stop the print if you see that something is going wrong.
www.the-gadgeteer.com