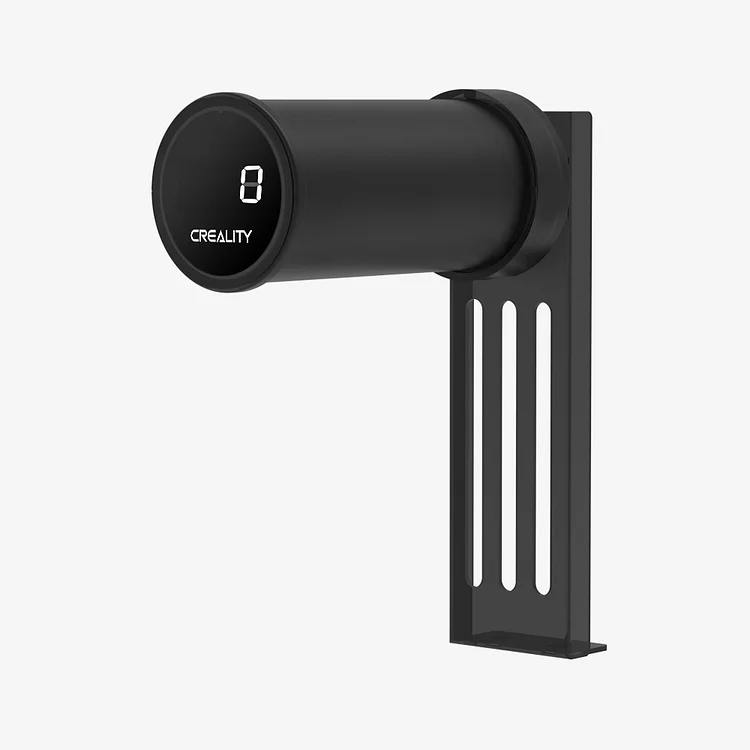 Accurate weighing, Estimate filament remaining weight
Accurately weighing and showing the remaining filament weight, avoid insufficient filament causing unable to print the complete model.
Built-in bearing Smoother feeding
The spool rack has built-in bearings to reduce the feeding resistance of the extruder, making the feeding smoother and reducing roller wear.
Large-diameter roller design reduces shaking
The large-diameter roller design fits better with the filament spool, reducing the large shaking of the filament and helping the printer run smoothly
High-brightness digital tube display, intuitive and cool
High-brightness digital tube display to display the weight. Overall appearance is simple and elegant, intuitive and cool.
Simple operation Easy installation
One-button touch operation, concise interface, simple operation logic.
Easy installation and wide adaptability
Strong performance Long lasting power
Built-in rechargeable battery, long-term energy storage, stable performance, standby for 3-6 months with one charge