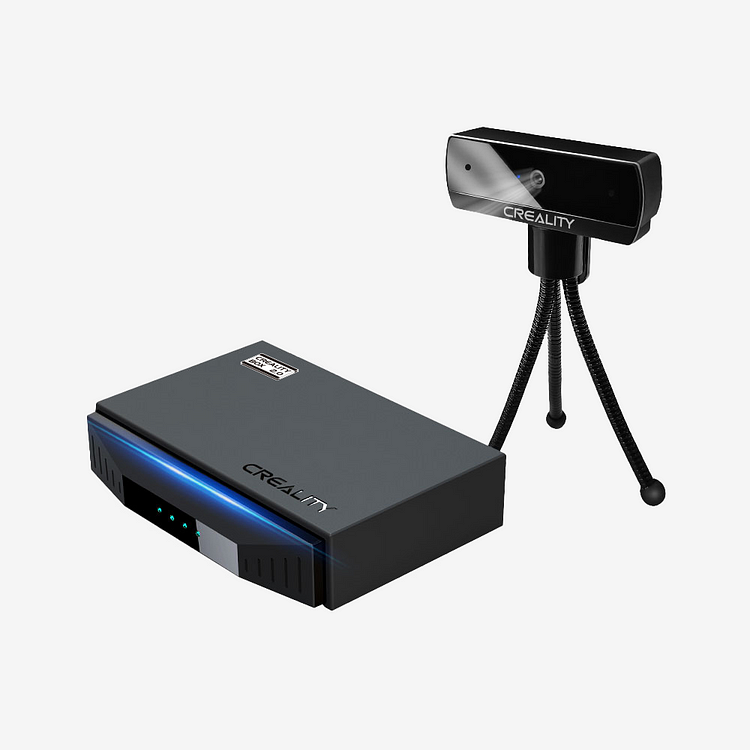 Creality Smart Kit 2.0
Smart Upgrade,Enjoy the fun of 3D printing
Enrich 3D Printing Gameplay with Creality Cloud
After connecting to Creality Box 2.0, your 3D printer can realize real-time remote control and printing monitoring by Creality Cloud APP, while enjoying therich model resources of Creality Cloud.
Remote Monitoring
Creality Smart Kit enables remote monitoring and real-time printing. Control the printer work and check the printing status in real-time on Creality Cloud, making 3D printing smarter.
Time-lapse Photography, Capture Wonderful Moments
The time-lapse photography function, it cpatures the 3D printing wonderful scenes that cannot be detected by the naked eye, and automatically backup to the cloud,so you can watch the time-lapse video online by Creality Cloud.
Bluetooth Config Network, Simple Operation
The WiFi Box can easily and quickly configure the network through Bluetooth connection, which is easy to operate and enhances the user's network configuration experience.
Printing Log Upload
WiFi Box history printing log can be uploaded to the cloud with one click, which is convenient for after-sales to provide better maintenance services.
Rich interfaces and powerful functions