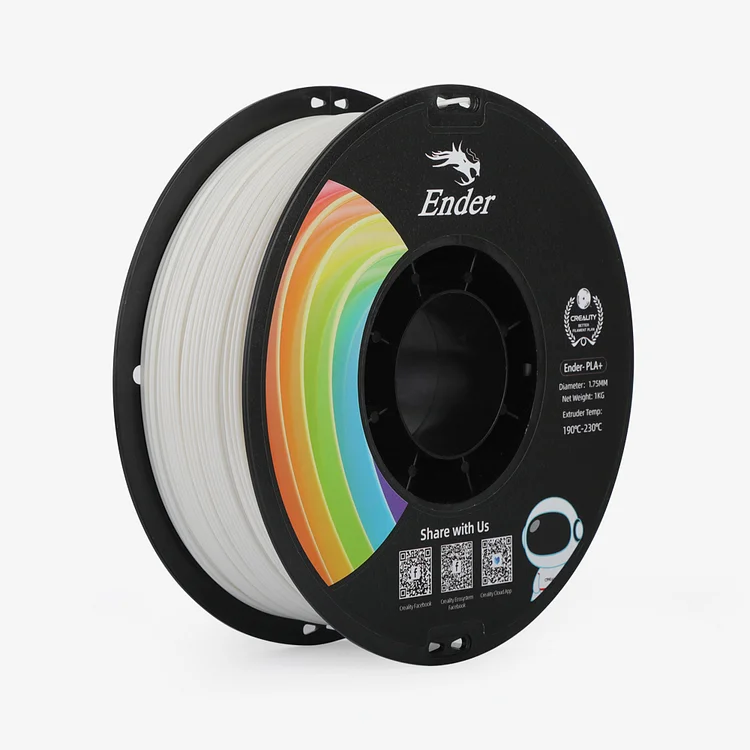 Stronger Toughness without Breakage
Enhances the toughness of the filament, it can be repeated bending with less susceptible to breakage
High stability brings higher print quality.
More stable printing performance meets the needs of DIY enthusiasts to experience higher quality filaments.
Neat Winding with Smooth Printing
Precise filament diameter control, EPC automatic winding arrangement, to ensure smoother feeding and printing.
Flow Printing without Clogging
High-purity and impurity-free raw materials enables the filament to be extruded evenly and smoothly during printing.
Unlimited 3D Models and Play with 3D
Printing Cloud Communities
Highly Match with Creality Printers
Pre-development tests with the printers and filaments to ensure perfect match.