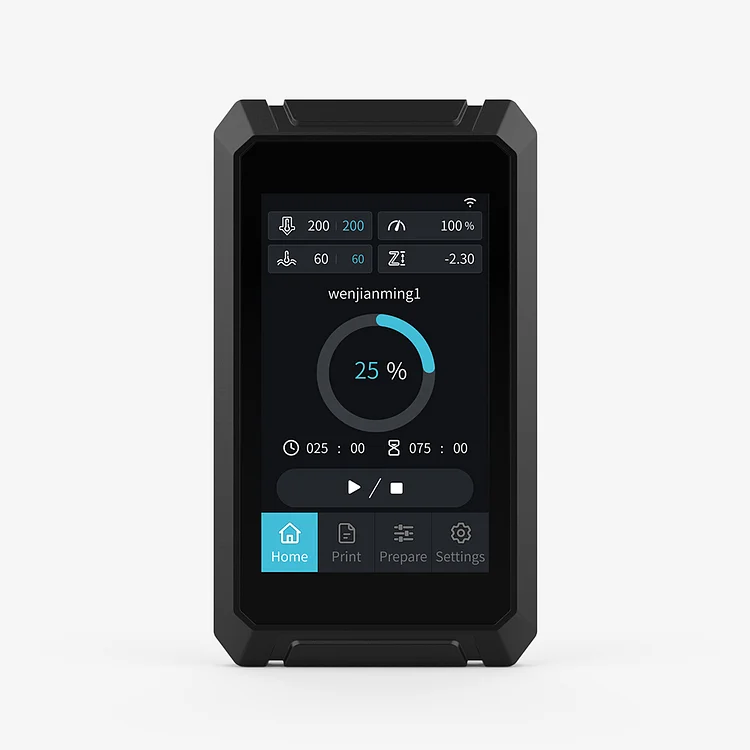 High Flow and Large Melting Zone for High-speed Printing
The overall melting zone is increased by 30% (The melting zone length is 27.3mm). Smooth printing even with 0.8mm nozzle.
Printing and Engraving 2-in-1
3D printing and laser engraving 2-in-1, 3D printing and laser engraving interchangeable in seconds by one touch.
Simple UI
Simple and clear operation interface with minimalist interactive design, simple and easy to use.
Responsive Touch Screen
Responsive multi touch for smoother swiping and scrolling.
4.3 Inch HD Color Screen
4.3 inch HD color screen and clearer interface for a vivid visual experience.
Power Saving
Screen will go dimmer after idle for 5 minutes. Lower energy consumption and great environmental protection.
Easy Installation
Modular design for easy installation. The touch screen can be mounted directly onto the 3D printer base.