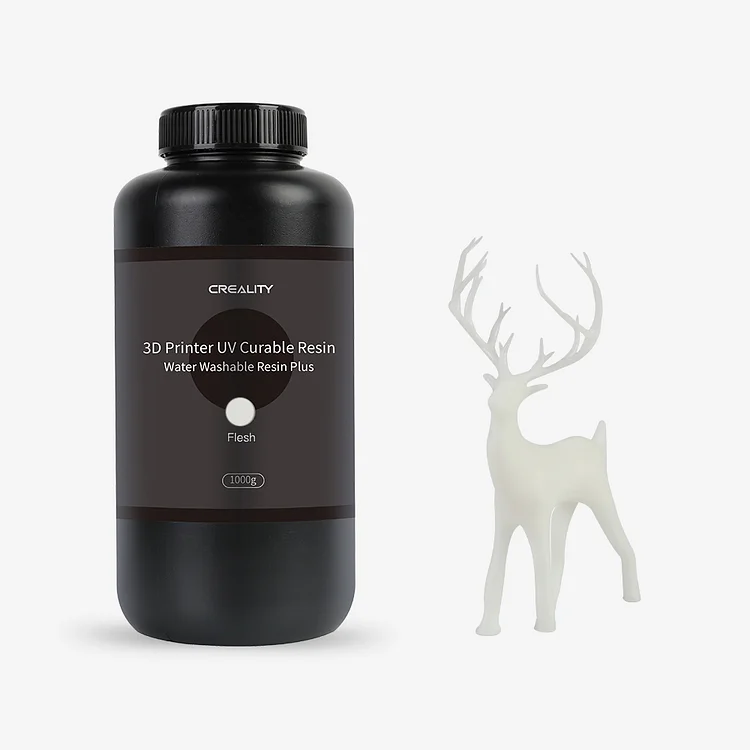 Safe and Reliable
Avoid dangers and troubles caused by alcohol cleaning.
Alcohol: Flammable and explosive, difficult to obtain, high cost, volatile
Water: sourced easily, low cost, safe and non-irritating
Better Performance
Increase bending strength and tensile strength.
No fear of soaking for a long time
Comparing with other resins, Creality water washable resin plus can keep dimensional stability even soaking in water for long time.
High Precision Performance Upgraded
Print high precision model, exquisite and delicate surface, high toughness , better capability of surviving from falling.