3D printing technology can create structure of various forms to release one's nature of creation, bringing infinite possibilities to life. Therefore, it is depicted as the powerful tool of novation and creation.
Stereotypically, 3D printers are different from cell phones and computers, which are characterized by high technology, high price and complicated operation.
In facts, many people would like to have a 3D printer which is easy to use, especially for novices.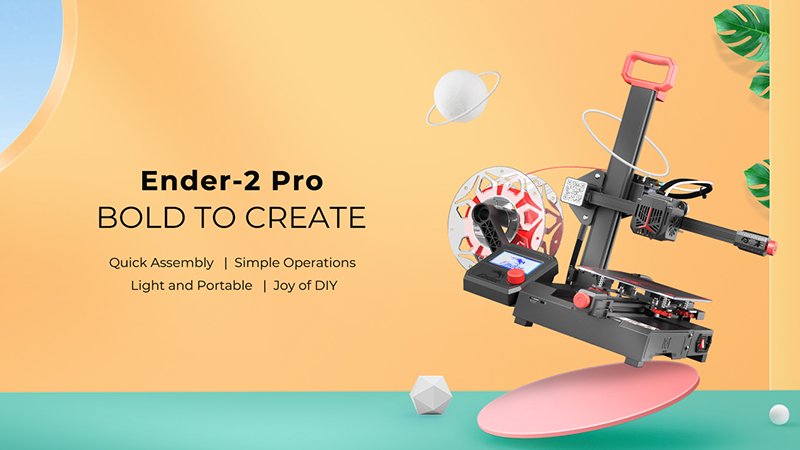 Creality has been insisting on the identity of "3D Printing Industry Evangelist" to produce 3D printers with reasonable price, excellent performance and reliable quality.
In order to make users' idea into reality, Creality releases the Ender-2 Pro with high-performance and human-centered design, which enables the public to put aside their prejudices about 3D printing, so that everyone can enjoy the fun in the creation process.
Easy to Carry Away
Compared with traditional 3D printer, Ender-2 Pro is small weighing only 4.65KG and it's of high-quality, equaling to two Apple laptops' weight and designed with a portable handle. Therefore, whether you are traveling or put on the desktop, you can take and use it anytime.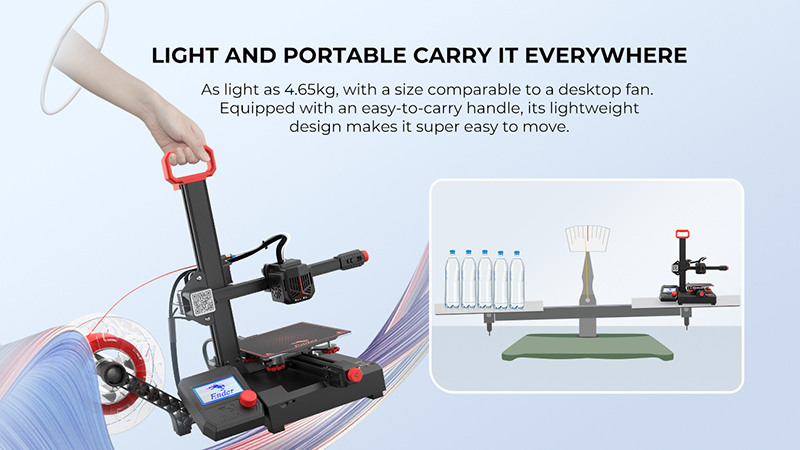 Quick Assembly With Four Steps
Ender-2 Pro is a good choice for novices and young people. The machine is 90% pre-assembled, and the assembly only requires the tightening of 7 screws, which is quite convenient.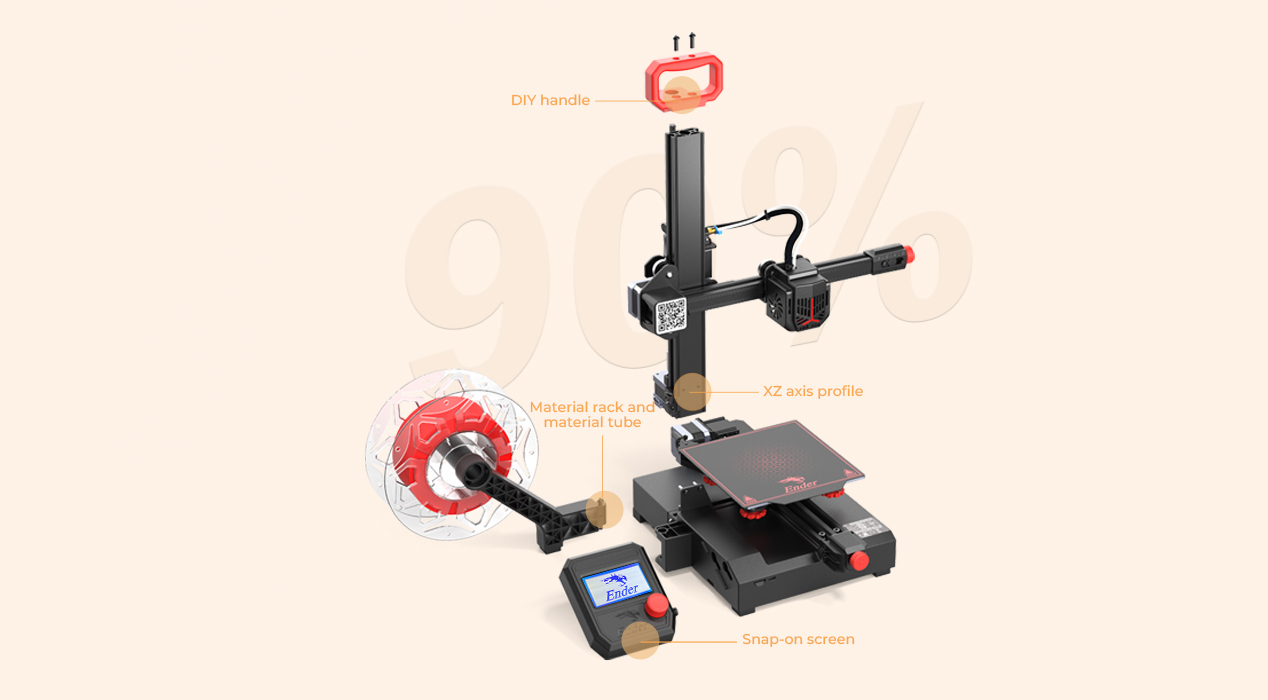 Enjoy the Fun of Modification
The Ender-2 Pro is available in black and red. Portable handle, knob switch, belt tensioner and so on can be modified to meet personalized ne