On August 6, 2022, Mark Zuckerberg, the Facebook creator released photos on his social media account, carrying his 6-year-old daughter appeared in the camera. As you can see from the photo, also prepared for his daughter several 3D printers, including several desktop FDM 3D printers CR-10S Pro and Ender-5 Plus which are launched by Creality.
Source by: https://www.instagram.com/p/Cg7LYZeL-xF/
When it comes to Zuckerberg and 3D printing, in fact, back in 2017, Zuckerberg gave a mini version of his dog as a birthday gift in order to celebrate his dog Beast's 6th birthday.
"Beast was pretty confused, but I love that we have the technology and culture where people just make things like this for fun," Zuckerberg said on Facebook. "And I think it's pretty good!"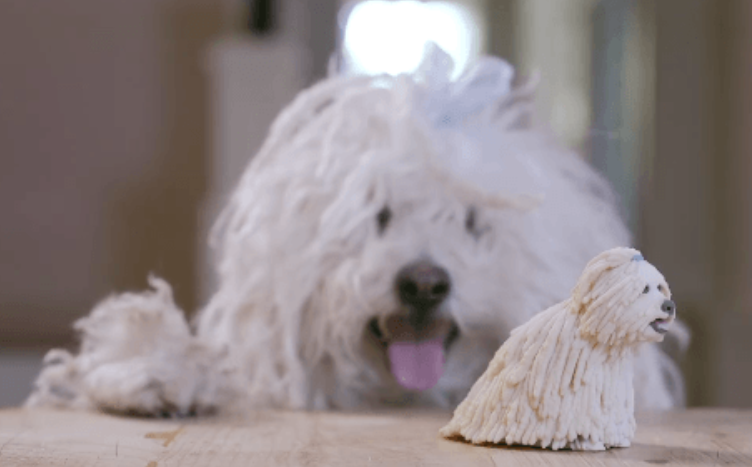 (FB/Zuckerberg's 3D printed model for his dog)
CR-10S Pro 3D Printer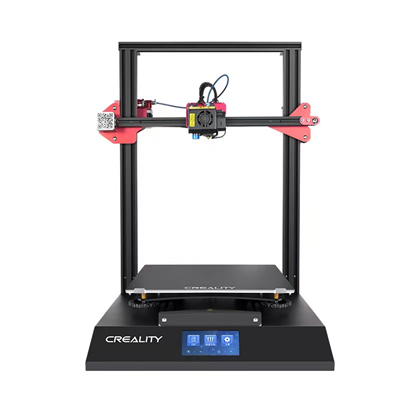 Our new upgraded flagship CR-10S Pro all-in-one 3D printer is manufactured with craftsmanship, fully upgraded firmware, precise automatic leveling, power supply with automatic voltage stabilization, and dual gear extrusion for fast feeding.
Ender-5 Plus 3D Printer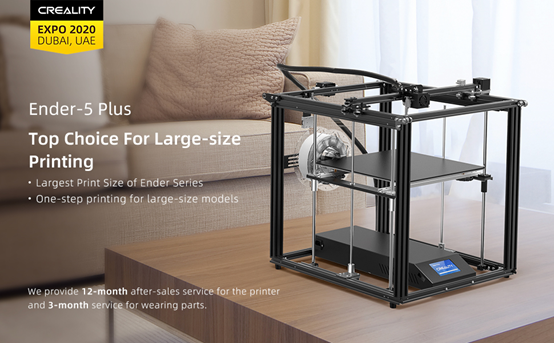 △ Cubic-like Frame designed
Creality Ender-5 Plus 3D Printer is the larger version of the Creality Ender-5 3d printer, with the same cubic designed, solid cube frame. Box Design with Overhead Gantry.
△ Ultra Large Printing Format
350X350X400mm | Meet more of your printing requirements, enable more ideas to be printed out, achieve better print results, and a larger print model at a time.
△ BL Touch Pre-Installed
Creality Ender-5 Plus 3D printer with BL Touch as configured. You just plug them in and start printing!
It can precisely measure the tilt of the Bed surface, offers automatic compensation for the Z-axis for unevenness of the platform plate, easy to solve the printing failure caused by the unevenness of the platform and provide reliable operation with all build surfaces.
△ Stable Printing
Unlike Creality Ende-5, Creality Ender-5 Plus 3D Printer is with dual Z-Axis, Stable Z-axis Lead screw drive smoothly and steady. The movement of the build plate will be more stable.
△ Filament Sensor
When the filament runs out or is disconnected, the Creality Ender-5 Plus 3D Printer will automatically be suspended to ensure the model can be smoothly printed.
△ Resume printing Function
Creality Ender-5 Plus 3D Printer resumes printing while power-off, the motherboard is fully upgraded and supports continuous power failure, which effectively reduces model scrapping caused by power outages.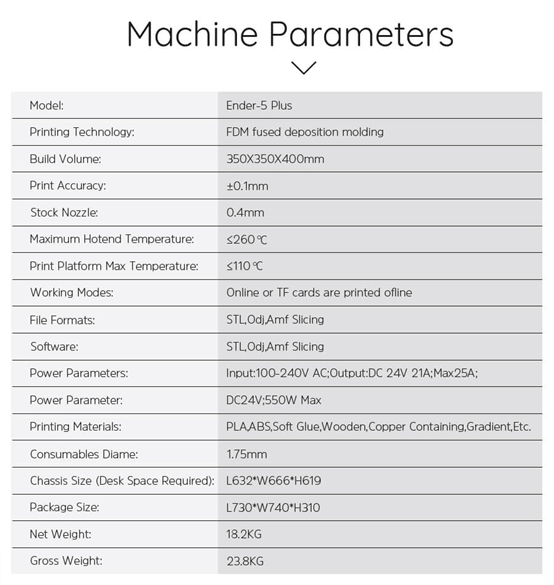 Mark Zuckerberg also invited the Engineering Influencer Emily to his home, to show his daughter how to print a lightsaber, now 24-year-old Emily is known for her 3D printing of super-realistic "Iron Man" Tony Stark's battle suit. From modeling, printing, spray color, and assembly, all are Emily alone to complete, her work was praised as "a seamless copy".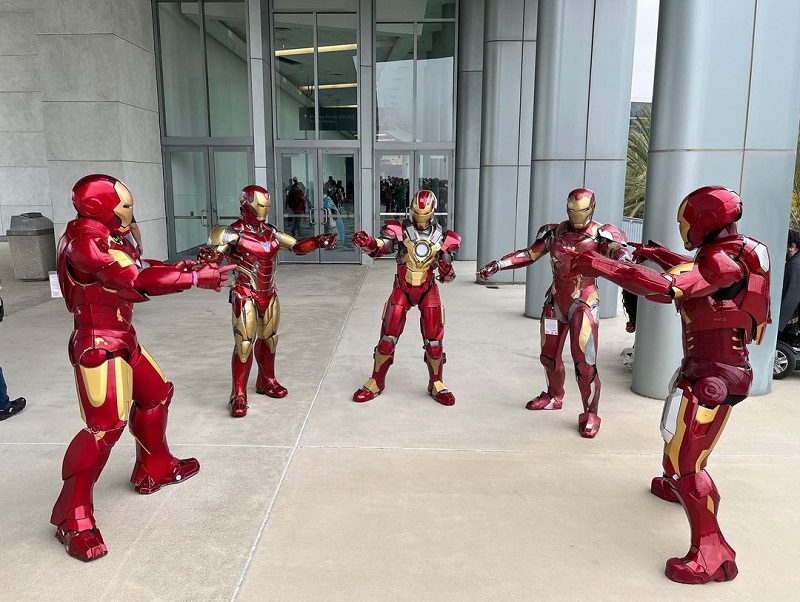 Source by: https://www.instagram.com/p/CcN2pDBrdvN/
And, from Zuckerberg's posting, the main reason for inviting Emily to the house is to meet his daughter's wishes. But I think the 38-year-old man still retains the capacity for child-like delight in many things and is also interested in superheroes. Emily also shared a photo with the tech tycoon on social media, which was immediately followed by a response from Zuckerberg, who thanked her once again and said, "We had fun and now we're addicted.