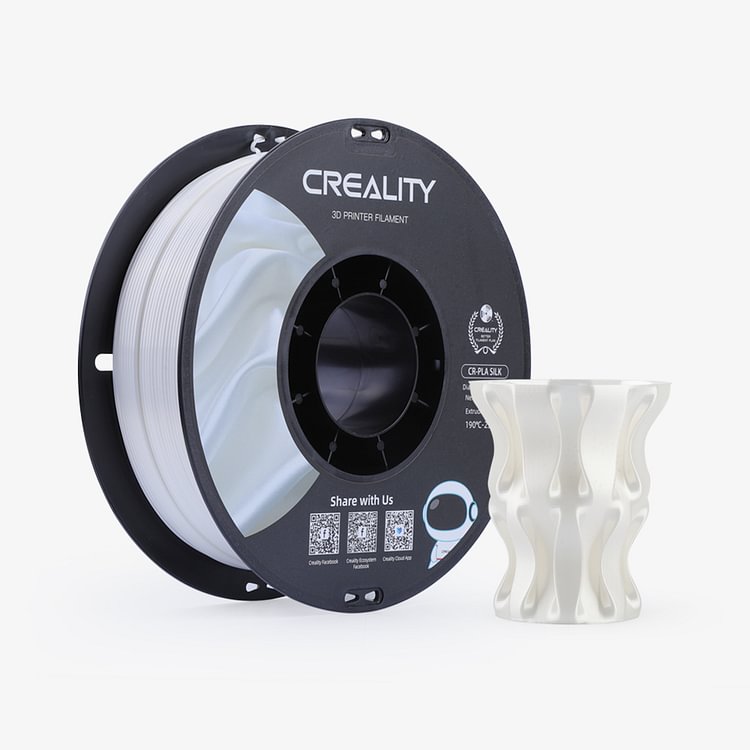 High Glossy and Silk Texture
Silk-like and high gloss appearance attract eye-popping attention, stand out from filaments and models.
Smooth and Delicate Silky Touch
Get the pearlescent & gorgeous printing surface without polishing, smoothy model surface with the pearly and unique touch.
Verified by BFP--Perfectly Compatible with Creality Printers
And compatible with 99% FDM Printers in the market
Neat Winding, Smooth Feeding
Neat winding without tangle and the material is fed smoothly during printing.
Metallic Color: Gold, Silver, Red copper
With nice and glossy color brings your prints a rich and "metallic" finish.
Toughness Upgraded without Breakage
Professionally designed formula to improve the gloss and enhance the toughness of the filament.