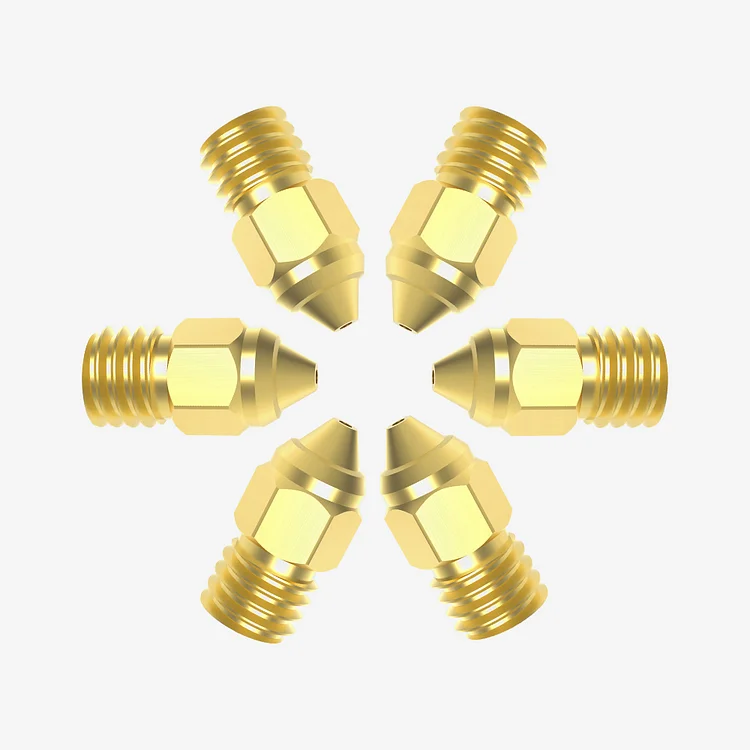 Product Description
1. International Brass, High Quality Performance
High quality thermal conductivity. High Hardness, more wear-resistant, powerful printing effect.

2. Better Compatibility and Applicability
Works with most FDM printing materials such as PLA, ABS, PETG,TPU,PC,etc, and high temperature filaments such as PEEK,PEKK,PEI,PSU.

3. Smooth Feeding, No Clogging
Smooth inner wall without burr, minor viscosity coefficient,reducing resistance, smooth feeding.

4.Tight Fit, No Leakage
Flat surface and intense joint effectively solve leakage problem.

5. Multi-aperture Diameter Available
0.25mm,0.4mm*2,0.6mm,0.8mm, meets different requirements.