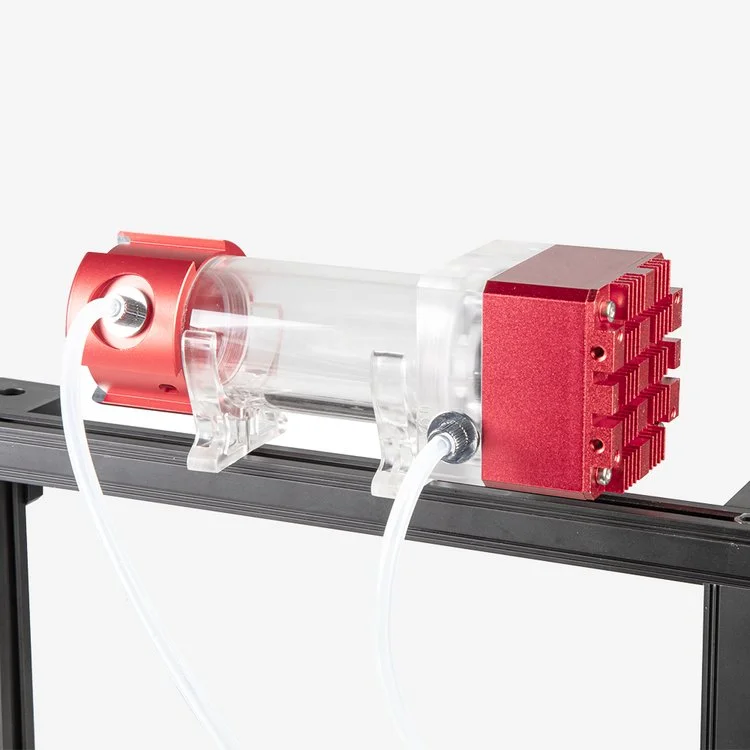 Water-cooled Design Efficient Heat Dissipation
The unique water-cooled design of heat dissipation can effectively improve the heat dissipation efficiency, which is 30%-40% higher than the conventional air-cooled heat dissipation, and the temperature is lowered by 10-25℃.
Ultra Silent and Noise Reduction
The Creality Watercooling Kit adopts a high-efficiency silent centrifugal pump that reduces noise and absorbs shock while improving coolant circulation.
High Temperature Filament Print at Will
The aluminum watercooling kit with the precise flow channel design speeds up the internal flow of the coolant and improves the heat exchange efficiency.
It is more suitable for printing high-temperature filament, such as ABS, PETG, etc.
High Quality Material Durable & Long lasting
High-quality silicone water-cooling tube is used to reduce water evaporation, excellent flexibility and more resistance to bending.
Continuous Cycle Fine Details
Industrial-grade interface sealing technology, high strength leakproof, good air tightness, continuous circulation of coolant, reducing the replacement frequency and saving material costs.
Perfect Partner--Sprite Extruder Pro
The Creality Watercooling Kit needs to be combined with Sprite Extruder Pro to form a water-cooled circulation cooling system, which can dissipate heat accurately and efficiently, without fear of high temperature, and easily print exquisite models.