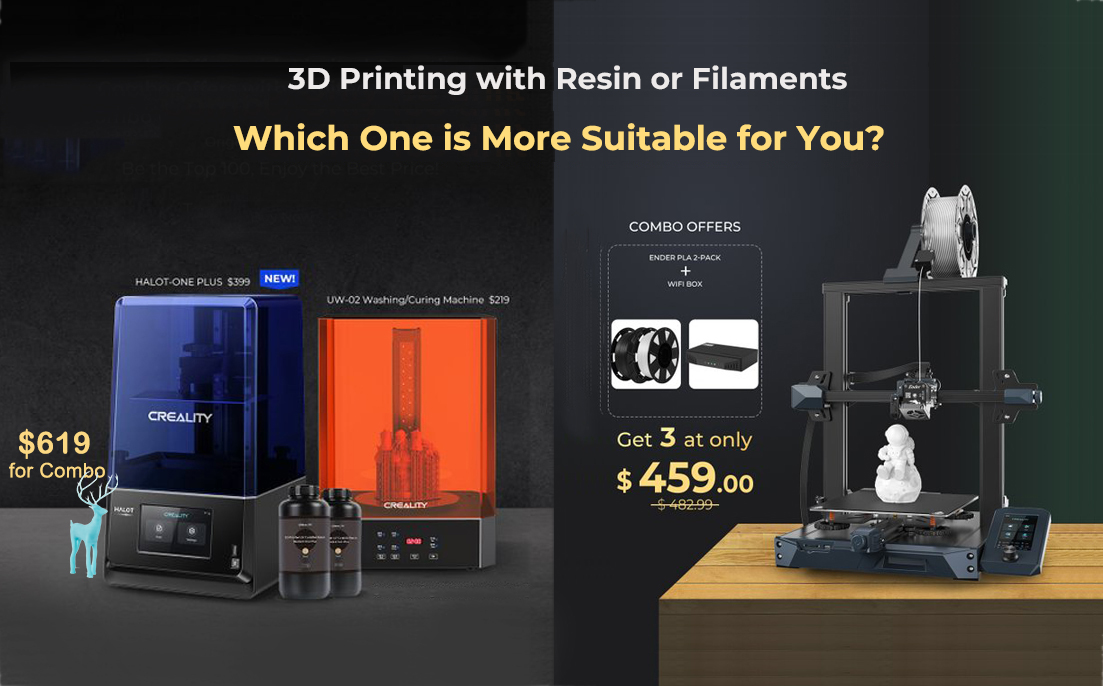 As we know, there are two main 3D printing materials, including resin and filaments. FDM 3D printers use filaments and resin 3D printers use resin. For which filament is well-fitting for 3D printing, we give you the following suggestions.
Quality
In terms of printing quality, resin is better. To achieve the same printing standard, FDM 3D printers need more time, resulting in higher cost. SLA printing has powerful and precise laser which can achieve higher print resolution and better overall quality.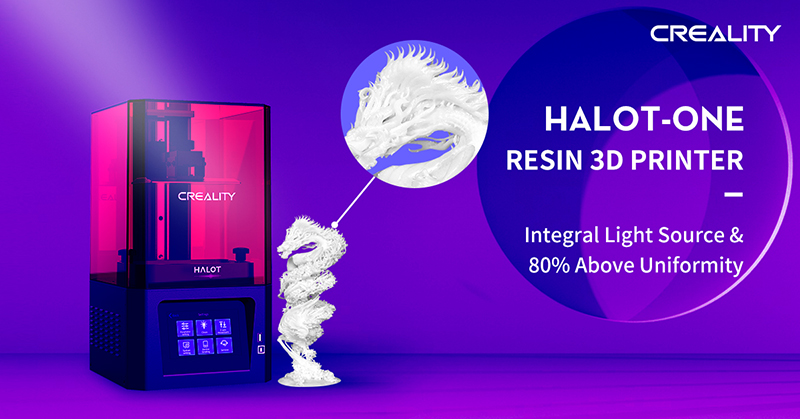 Layer height of SLA 3D printers is much smaller than FDM printers, featuring by enhancement in quality and details. While the quality of PLA, PETG and nylon printed with FDM printers is good, the quality of resin printers is usually better because of the display of finer details.
Price
Considering what we discussed in the last paragraph, it's not surprising if SLA 3D printers are sold at higher price.
Usage
3D printing with resin is usually much more cumbersome than filaments. Therefore, we recommend beginners to filaments. There are more steps required for resin printing, especially when removing the resin model from the build surface. In addition, you need to wash off the resin by dipping the part into isopropyl alcohol. Then, cure it under UV light. Compared with resin 3D printing, printing with filaments is more manageable, and can get the print directly without further processing.
Strength
Models printed by quality FDM 3D printers have great strength. Strength is the main reason why large manufacturers prefer FDM technology and filaments such as polycarbonate. In fact, polycarbonate is the top choice for durable mechanical parts. Although resin prints are much richer in detail, they are fragile because resin 3D printing has a long way to go in terms of product strength.
Safety
Resins and filaments may have risks to health and safety. FDM 3D printing may have toxic fume emissions, and resin 3D printing carries the risk of fume emissions and accidental chemical reactions. Therefore, both types should be used in a well-ventilated space. In addition, you are recommended to get a sound filtration system to minimize the risk of skin irritation and long-term breathing problems. In addition, when handling uncured materials, ensure goggles and gloves are worn for eye protection.
Conclusion
To purchase SLA 3D printers or FDM 3D printers depends on how you are going to use it. If you are looking for a printer to print low-cost objects without particular demands for accuracy and smoothness, choose an FDM3D printer. If you want to print jewelry etc., you are recommended to choose SLA 3D printers.