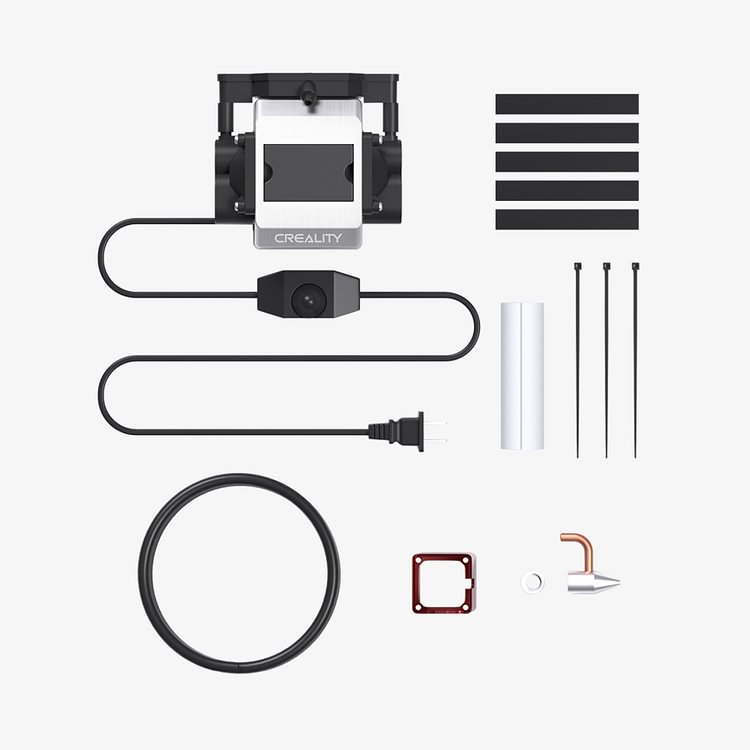 Stronge Air Flow
The powerful and stable airflow can blow away smoke and dust effectively, protecting the lens of laser module and ensuring the stability of laser energy.
Cleaner Work Surface
More stable printing performance meets the needs of DIY enthusiasts to experience higher quality filaments.
Low Working Noise
Low noise during working. Quiet laser engraving and cutting.
Easy To Use
Easy to install and use. The thoughtful design of Velcro makes the whole machine tidier.
Intuitive Model Preview
Creality Sonic Pad supports G-Code model preview when slicing with the Creality Print, Ultimaker Cura, Prusa Slicer, and Super Slicer.
Deft with User-defined Macros
Creality Sonic Pad supports user-defined programmable macros, with each macro combining a series of commands to a specific function for higher efficiency.