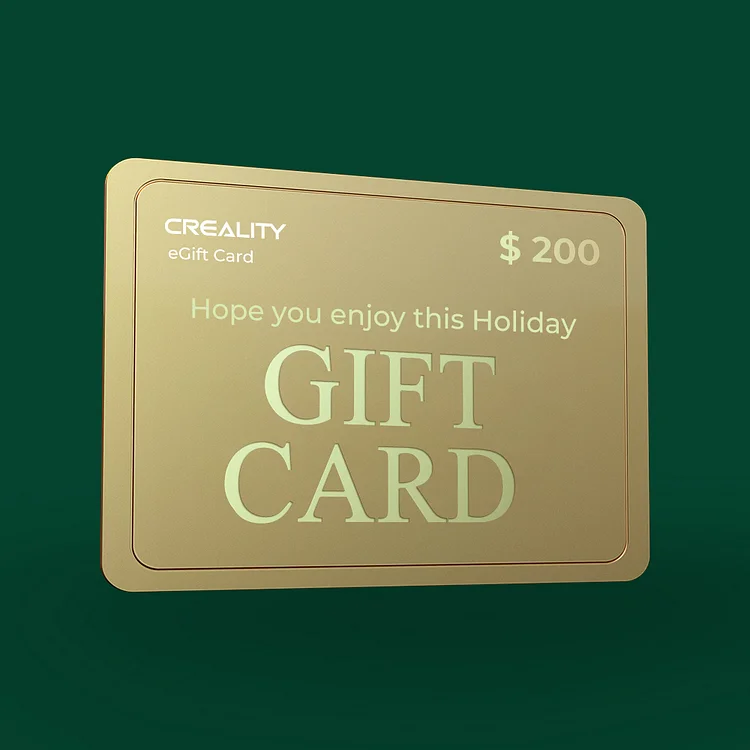 FAQs
You'll get an email when the the eGift card be sent. So you can confirm delivery by checking the order status on the Your Orders page.
The email address or phone number can be updated until the card is redeemed. After that Creality Store cannot cancel or re-fund your order and the balance cannot be transferred. If the gift card cannot be delivered we will notify you to update and resend.
eGift Cards are normally delivered within 1 working day. In rare circumstances, your delivery may be delayed. You can check the status of your gift card in your orders. If you schedule a delivery, the card will be sent on the day you selected.
Recipients can copy their gift card code and paste it into the text field on the Redeem a gift card page.
No, store.creality.com Gift Cards can only be used to purchase eligible goods and services on store.creality.com.
Important information
Legal Disclaimer
1. Beware of gift card scams. Do not share your code. Valid only for U.S. transactions in store.creality.com. For assistance, visit https://www.creality.com/pages/service-center.
2. Not redeemable at Creality resellers or for cash, and no resale, refunds, or exchanges, except as required by law. Creality is not responsible for unauthorized use.
All rights reserved by Creality.