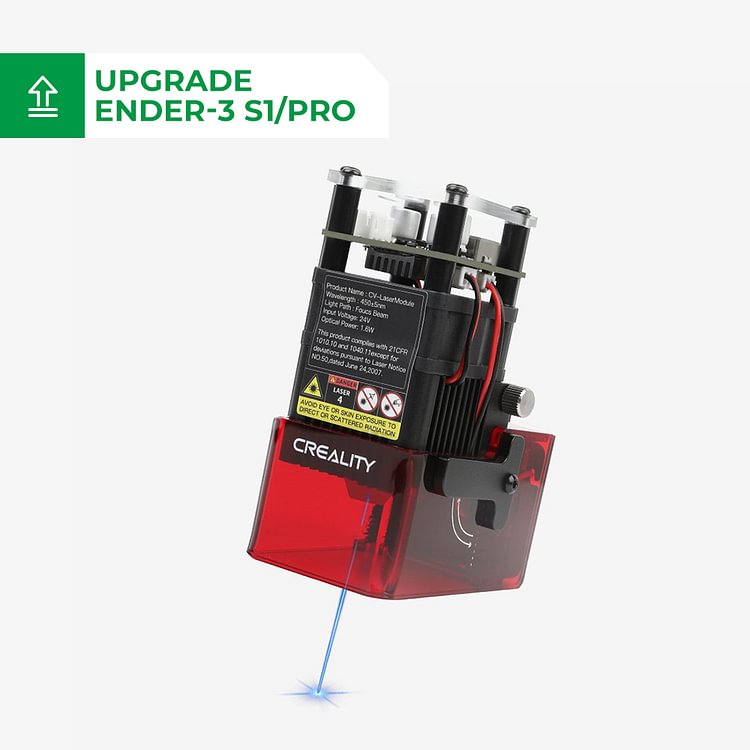 Safe and Intelligent
Safety case meets FDA Class 4 safety level requirements to avoid laser damage to eyes and skin
Simple Installation and Convenient Focusing
Efficiently Purify Smoke and Dust,Care for Human Health
The built-in air filter cotton can effectively absorb smoke and odor generated by engraving.
Reduce indoor air pollution and care for human health
Fine Spot with Long Service Life
Imported laser semiconductor diode, stable power, fine spot, long service life, sustainable use of 10000+ hours
Strong Scalability, Compatible with Variety of Machines
Standardized structure and drive interface can be adapted to various 3D printers, laser engraving machines,CNC engraving machine and other machines according to requirements
No limitation for DIY Creativity
Three modes are available: Outline, Grayscale, Black and White
Many materials are supportable: paper, wood board, bamboo board, leather, fabric, acrylic, plastic, etc.
It meets the different creative needs of DIY enthusiasts.
Take a Close Look