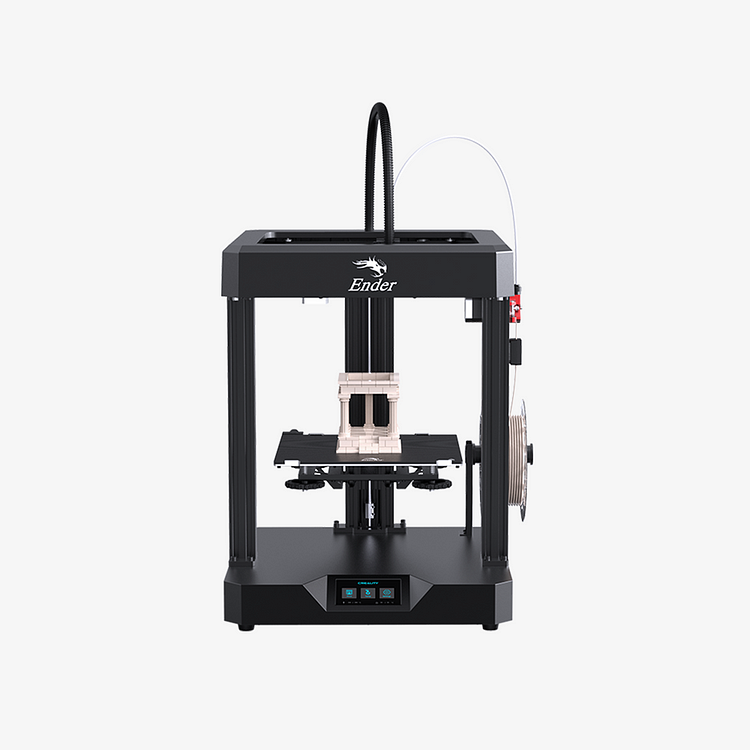 Take a Closer Look
Ender-7 3D Printer
Modeling Technology: FDM(Fused Deposition Modeling)
Printing size: 250 × 250 × 300 mm
Machine net weight: 17.2 kg
Printing precision: ±0.1 mm
Filament detector: Support
Extrusion method: Remote extrusion
Hotbed temperature: ≤ 100℃
Nozzle temperature: ≤ 260℃
Printing layer thickness: 0.1mm-0.4mm
Print bed: Carborundum glass
Printing material: PLA/ABS/PETG
Slicing software: Creality/Cura/Repetier-Host/Simplify3D
Power supply requirements: AC 100-120V /200-240V ,DC 24V
Supported languages: 9 languages (Chinese, English, Spanish, German, French, Russian, Portuguese, Italian, Turkish)
Operation mode: Online/Offline (USB Cable、TF Card)
FAQ
There are video tutorials to guide the assembly, and the overall assembly is convenient. Generally, the assembly can be completed in 10-30 minutes.
After turning on the power, please press the button of"boat" then it's okey.
The temperature displayed is the current actual temperature (room temperature), and the value displayed as 0 is the preset temperature. When we manually set the temperature, the temperature we set here will be displayed.
Manual temperature setting requires us to set the appropriate printing temperature. Automatic temperature setting mainly has two options of PLA and ABS. Select one of them, and the machine will automatically start to heat up according to the temperature set by the program.
Here you can refer to our leveling tutorial:
Domestic video link: http://v.youku.com/v_show/id_XMzkwODUwMzk3Mg==.html
Foreign video link: https://youtu.be/GeuvoCZY4CI