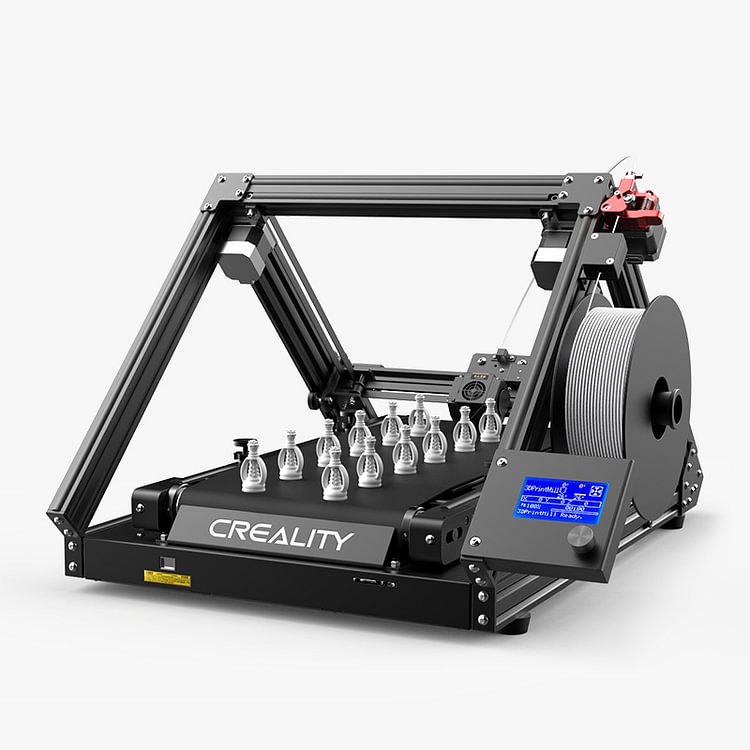 Take a Closer Look
FAQ
The printing size is limitless length*200*170mm, the printer size is 535*656*410mm.
PLA, ABS,TPU,PETG,PA, all of these filament can be printed, may be the PLA is easier to print well.
1. Confirm whether it is installed on the C drive of the computer;
2. The software is not compatible with the computer system, please contact the after-sales personnel to help solve.
Please click the button of the temperature control, then you can set the temperature automatically to select PLA, or choose to manually set the temperature (nozzle up to 250, hot bed up to 100), and just wait for the temperature to rise.
Here you can refer to our leveling tutorial:
Domestic video link: http://v.youku.com/v_show/id_XMzkwODUwMzk3Mg==.html
Foreign video link: https://youtu.be/GeuvoCZY4CI