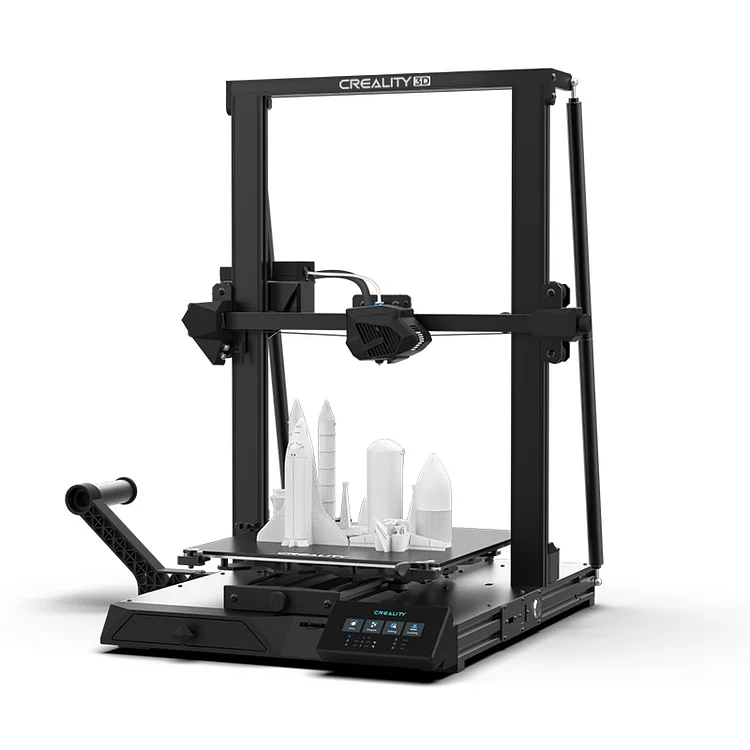 Take a Closer Look
FAQ
The power supply has 115V/130V, 24V for heat bed and it can hit 100C below.
Not in its default configuration. You would need to aquire a new board with a second extruder driver. Then obtain all the parts for the dual extrusion modification.
It has auto leveling.
BL Touch Auto Leveling: Matrix automatic bed leveling, quality BL Touch automatic leveling device
It is an Aluminum plate with a PC sheet glued on top and this will be one of the first things you will want to change. This has a very strong adhesion especially on PLA and can be difficult to get fragile parts off without breaking so I purchased a Wham Bam PEX flex plate system and in my opinion the flexible steel plates are the way to go. You might want to also consider their PEI sheet because the PEX sheet can be difficultly to get some materials and or shapes to stick well so for these types of prints I am using a PEI coating and it has just a little more adhesion than the PEX but both are good once dialed in. I have a PEI flex plate on my Ender 5 Pro and I really like it as well.