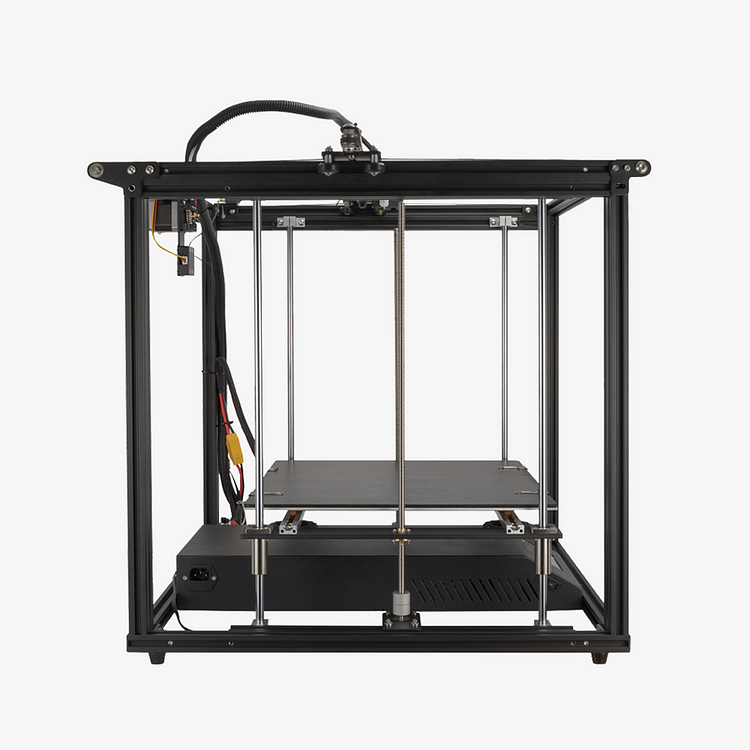 Take a Closer Look
Ender-5 Plus 3D Printer
Modeling Technology: FDM(Fused Deposition Modeling)
Printing Size: 350x350x400mm
Chassis Size : 632x666x619mm
Input: 100-240V AC; Output: DC 24V 21A; Max 25A
Maximum Hotend Temperature: ≤260°C
Nozzle Diameter: Standard 0.4mm, Optional 0.2/0.3mm
FAQ
After connecting the power supply, press the ship type switch to start the machine
Please turn off the machine when you do not want to continous to print the models.
The temperature displayed is the current actual temperature (room temperature), and the one displayed as 0 is the preset temperature. When we set the temperature manually, the temperature we set will be displayed here
Manual temperature setting requires us to set the appropriate printing temperature. Automatic temperature setting mainly includes PLA and ABS options. If you select one of them, the machine will automatically start heating according to the temperature set by the program
Please refer to the leveling clip in our unpacking video.