Unleash your hidden potential, help you achieve your dreams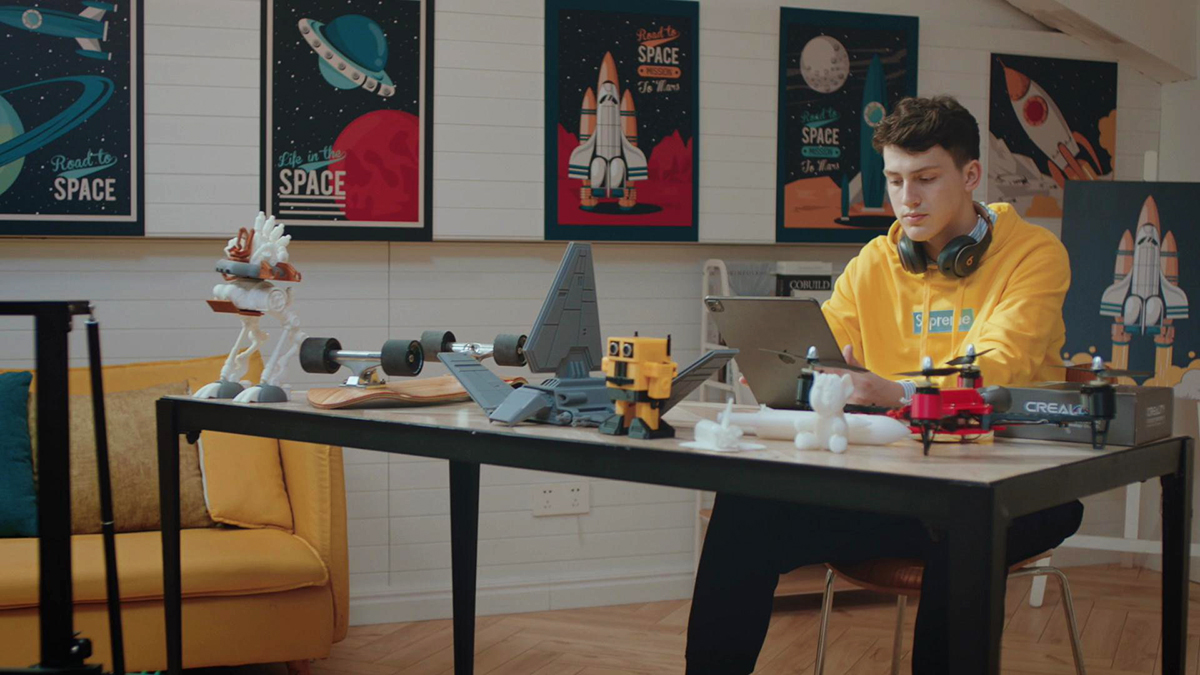 We can not only use 3d printers to verify and present our design ideas, to create a variety of interesting and beautiful artwork, crafts, models, etc., but also can exhibit personal creative artworks or give them as gifts to our friends. Most importantly, we can also use 3d printing technology to help others.
Dr. Kyle Reeser, a biomedical engineer at a healthcare company, the first Creality Brand Ambassador, the volunteer in e-NABLE organization, is well versed in the 3D printing industry. he traveled in 2019 to 3d print prosthetic devices for children and adults in Tanzania. he hope to bring warmth to those in need using the power of 3d printing technology.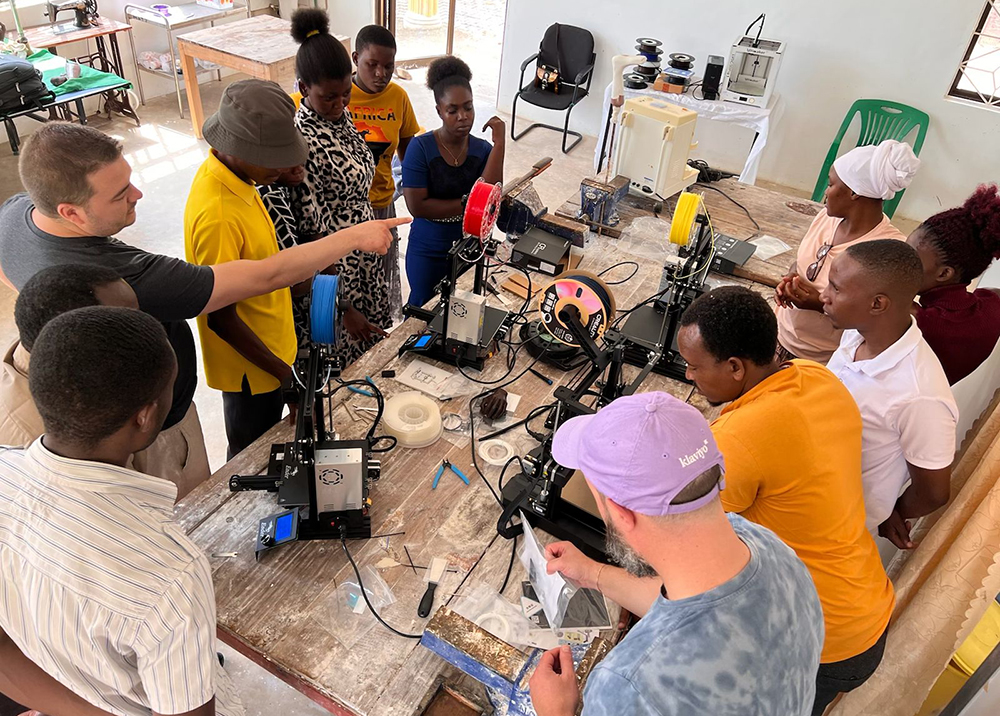 Following his trip to East Africa in 2019, Kyle is back to Musoma, Tanzania. He collaborated with the Lake Victoria Disability Centre (LVDC) and a prosthetic and orthotic clinic called TABASAMU (which means 'smile' in Swahili) with the help of six 3d printers donated by Creality, bringing the convenience of technology to the local people and printing prosthetic limbs and orthotic devices for people with limb differences in the local community.
"There are many people in this area of the world for whom a prosthetic device would be a life-changing gift."said Kyle. Kyle Reeser will continue on his philanthropic dream with the Creality 3D printer. Dreams are far away, we are on the way.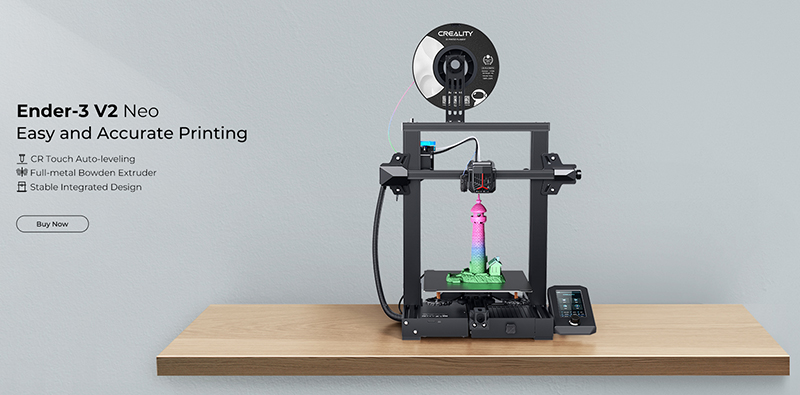 In order to enhance the user experience, Creality launched an upgraded version of Ender-3 V2 in August this year - Ender-3 V2 Neo, which provides model preview function, make it easier to visualize the prints. With good quality, the Ender-3 V2 Neo will be your "creativity source", make your strengths get the full play!
Help to start your own business
In the field of customization, 3D printing has vast potential, especially when combined with e-commerce.
When we can use 3D printers proficiently, we can sell printed customized products online and offline, such as daily necessities, portrait models, special gifts for festivals and anniversaries, toys, game animation figures, etc. Use it as a way to earn extra money or make this business your main job.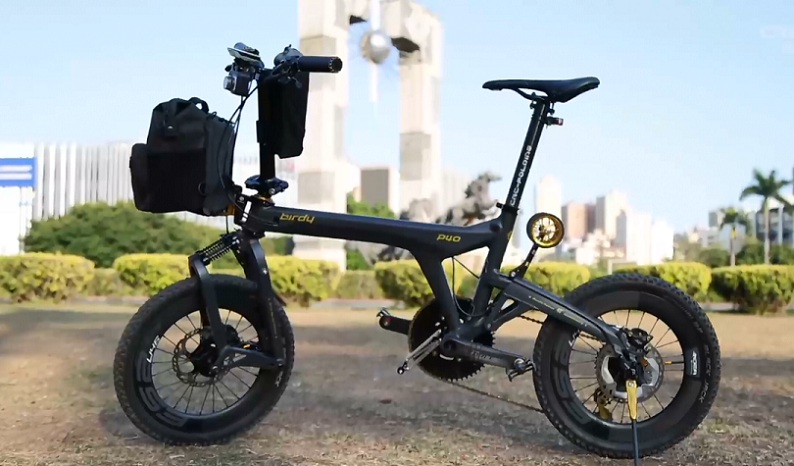 The following is the story of the breakthrough and innovation that 3D printing brought to Mr. Yan.
Mr. Yan is a bicycle store owner who loves bicycles and he is big fan user of Creality. Hence, he changed his career from a software engineer to a bicycle industry entrepreneur in 2011. To meet the demand of customers or riders, Mr. Yan will continuously carry out product development, upgrade and iteration, provide customized services, etc., verify the design model through the Creality 3D printer , and then open the mold and production after the verification is passed.
At present, Mr. Yan has more than 10 products whose prototypes are Creality 3D printers, such as bicycle bag seat, bicycle foot support, bicycle push wheel, etc. These optimized products are popular with users, promoting the growth of sales and benefiting business.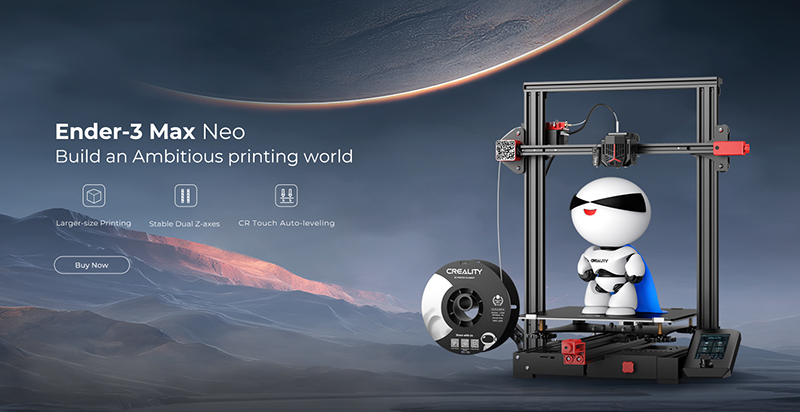 Creality launched the full-scale upgrade product-Ender-3 Max Neo in the mid-year product upgrade event, it has a sizeable build volume of 300x300x320mm, which can fully meet the needs of making large models while ensuring the operation stability and print quality , so that your business is not restricted.
Family education
3D printers can be toys for children to make toys. Children can freely play their imagination to print some interesting objects or creative daily necessities with 3D printers with the accompany of their parents. In this process, children's creativity and hands-on ability will be greatly improved.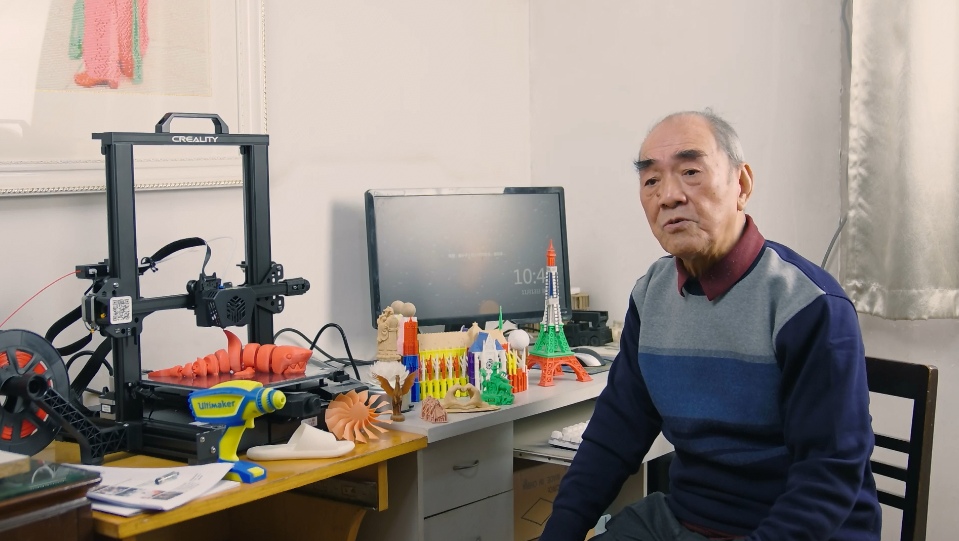 The 88-year-old grandpa Chen is a 3D printing enthusiast. He got acquainted with 3D printing for nearly 4 years, he has a great sense of achievement by getting A little bit of progress every day, and his mentality is also getting younger.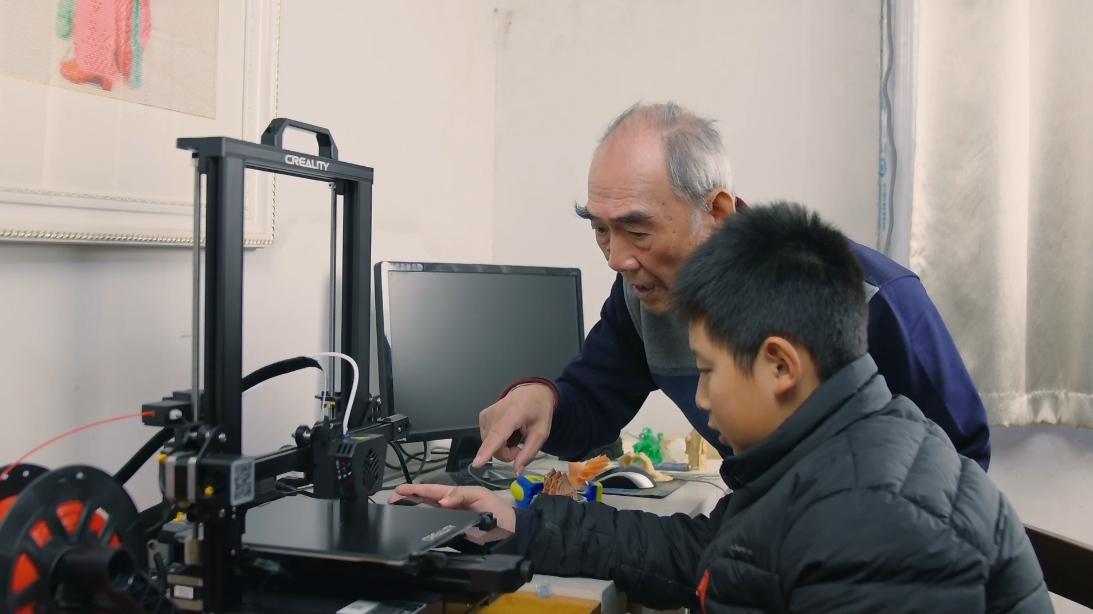 In his daily life, he will also use the 3D printer to teach his grandson to DIY some personalized toys, which not only meets the child's need for toys, but also exercises the child's creativity and hands-on skills, and deepens the relationship between the child. At present, his grandson can already make some simple assembled models independently.
What toys can be printed by 3d printer?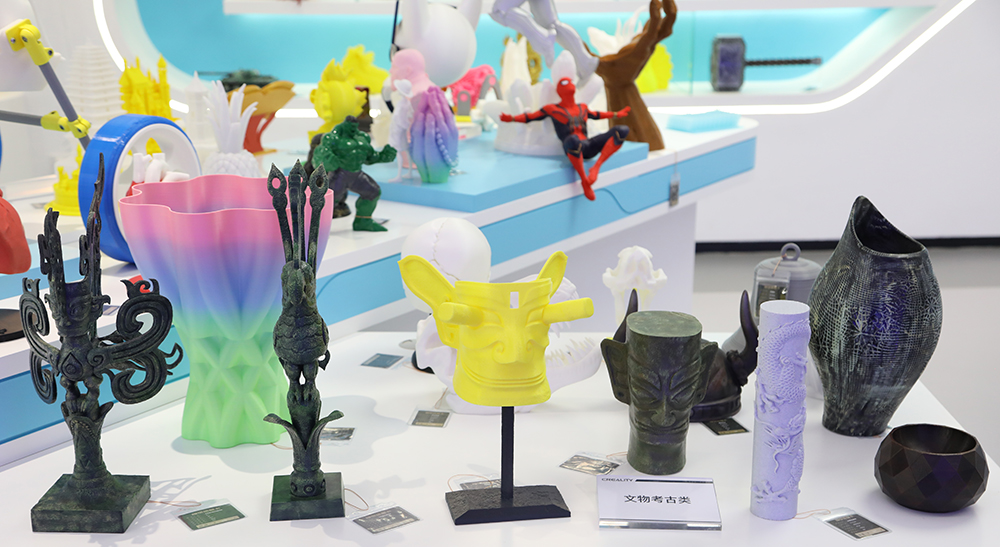 Practicality and Economic
It is often cheaper, faster and more customizable to 3D print something in your home than to buy such sundy items from the store.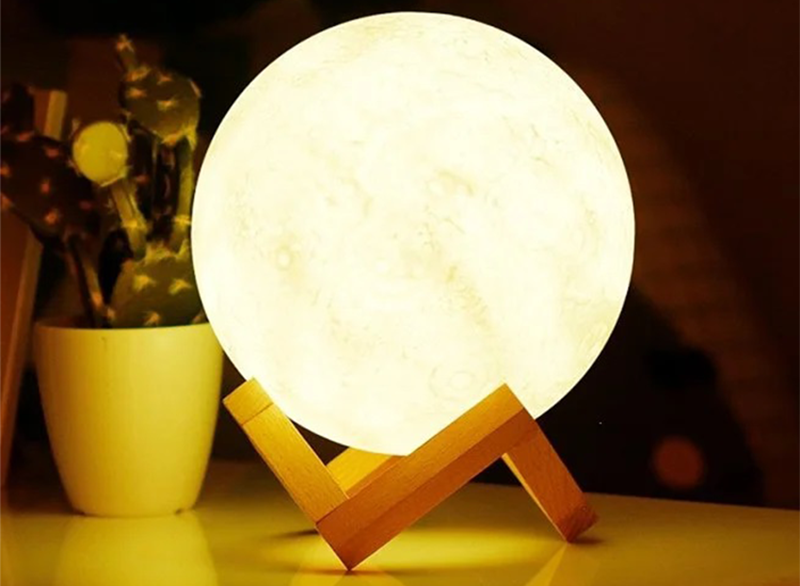 3D printers can not only save a sum of money to buy various types of toys for children; in addition, a 3D printer at home can be used to print parts to make some common household tools, such as wrenches, screwdrivers, pot handles, coat hooks, etc.; 3D printers can print almost all household items, such as: moon lights, hollow fruit plates, ornaments, storage boxes, flower pots, shoe racks, shower heads, inserts And also can be integrated into some personalized or commemorative elements, so that life becomes more colorful and can reduce the cost of living.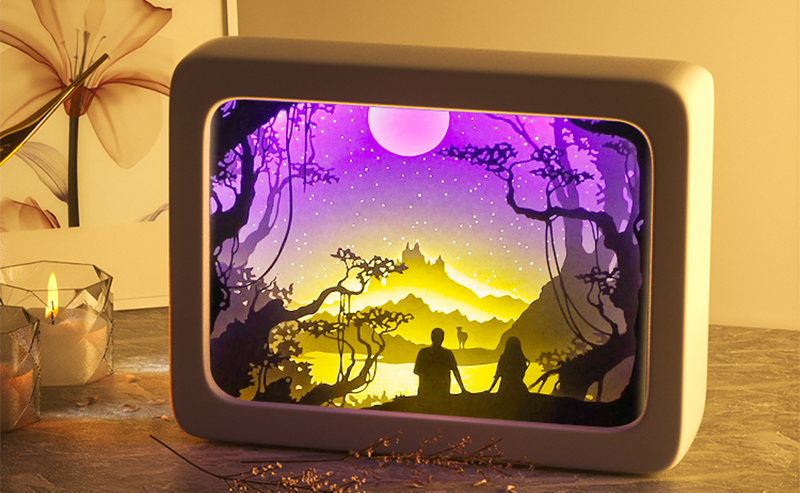 While playing with 3D printing, you can also experience the charm of laser engraving and cutting!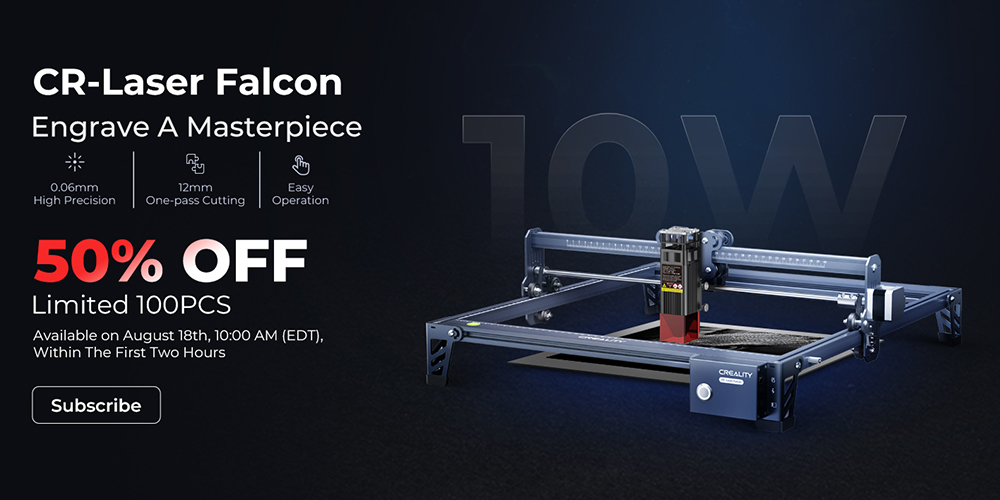 Creality's 10w laser engraver is very suitable for makers and young consumers in terms of practicality, stability and safety. The focal accuracy of the laser is 0.06mm, and it can cut wood up to 12mm at a time. Not only is it easy to operate, but it can also engrave patterns on hard objects such as stainless steel. At the same time, it is also equipped with all-round protection, and it will automatically send security alerts when it encounters danger. With the CR-Laser Falcon, you can decorate your kitchen, home, garden the way you want, or make custom gifts.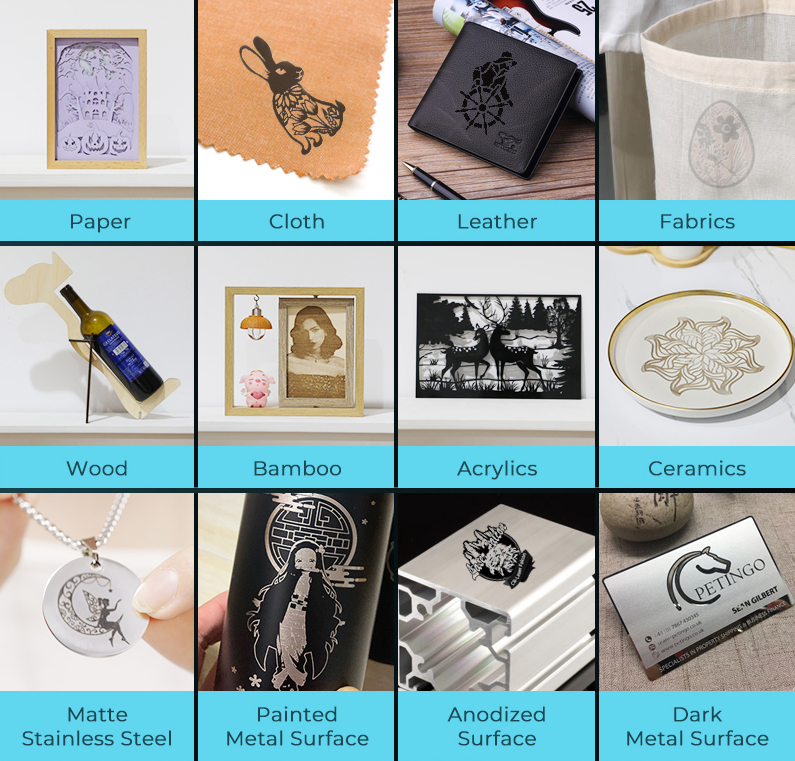 Engrave a Masterpiece