Welcome back to Aurora Tech Channel.
Creality has always dominated the hobbyist 3D printer market in terms of market shares. They recently launched this Sermoon D3 and want to use it to enter the professional and high-end personal market, which is currently dominated by Ultimaker.
So, in this video, I will do more than just test out this Sermoon D3; I will also do a head-to-head comparison with one of my favorite Ultimaker S3 and see if it can become a challenger for Ultimaker in the business 3D printing market.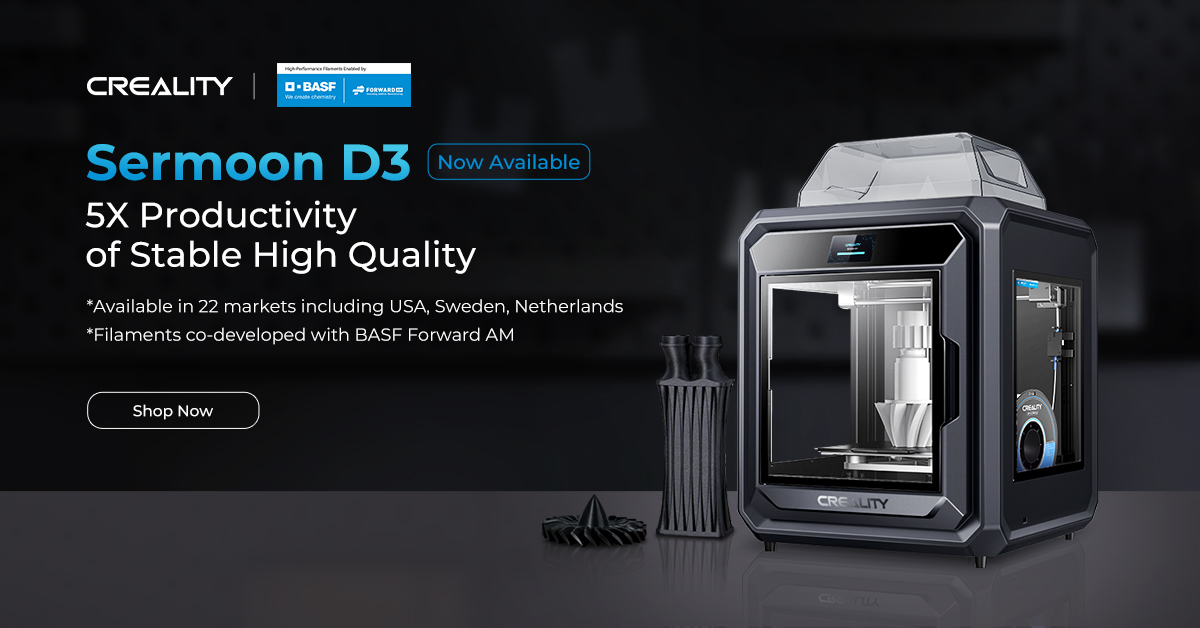 The pros of Sermoon D3 like the super solid hardware, outstanding print quality, especially as it delivered perfect results for hard-to-print materials like nylon glass fiber and other engineering grade materials like nylon carbon fiber and polycarbonate as well as those new and convenient features like the auto Z offset, so I won't do another pro section to cover all of these features again.
But besides that there are also a few small details that I didn't have a chance to address in the comparison, for example, this printer comes with two flexible build plates one Pi and one PC plate, you also won't see a magnetic sheet on the aluminum bed as it uses some strong earth magnet embedded inside the bed as for the tools in the toolbox. There's an extra hot end and other better quality accessories that you can't see on other Creality printers.
In addition, the enclosure sideboard on the right can be opened for filament feeding, and there are also two filament mounting spaces if the filament is more moisture sensitive you can put it inside. Otherwise, you can use the spool holder to mount the filament on top of the printer.
The HEPA filter really works, I can't smell anything in my room when the printer is fully enclosed even when printing ABS, ASA or nylon, and after the print is finished the inside of the printer still does not smell that bad when compared to other fully enclosed printers.
In conclusion, as a desktop printer, the hardware specs of this Sermoon D3 are exceptional and even the Ultimaker S3 can't compare with it the print quality is outstanding and it can print better than the Ultimaker using every single material and also prints faster with some materials, particularly ABS.
With lower prices, keep improving and it have reached or even surpassed Ultimaker's good standard. If I don't need to print soluble or breakaway support filament I would definitely prefer the Sermoon D3 over the Ultimaker S3.
Source by: https://www.youtube.com/watch?v=RFEDW0pQWqE